Ohio officials find powerful anesthetic in some heroin cases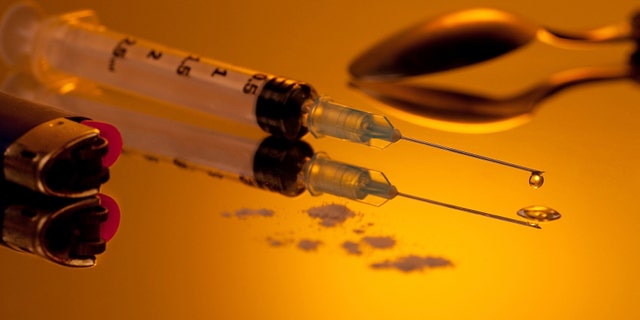 NEWYou can now listen to Fox News articles!
AKRON, Ohio – Officials responding to a recent spike in opiate overdoses around the northeast Ohio city of Akron suspect some users are trying to increase the potency of heroin and other drugs by mixing in a powerful anesthetic that's used to sedate elephants and other large animals.
Authorities say the drug carfentanil has been found in syringes used by some of the individuals who died. Akron Police Lt. Rick Edwards says there have been 91 overdoses and eight deaths in the city from July 5 through early Thursday.
Jerry Craig, executive director of Summit County Alcohol, Drug Addiction and Mental Health Services, says they don't know if the cases are linked but it's a troubling development.
Edwards says investigators aren't sure where the drug is coming from.