Ohio man advertises need for kidney across his car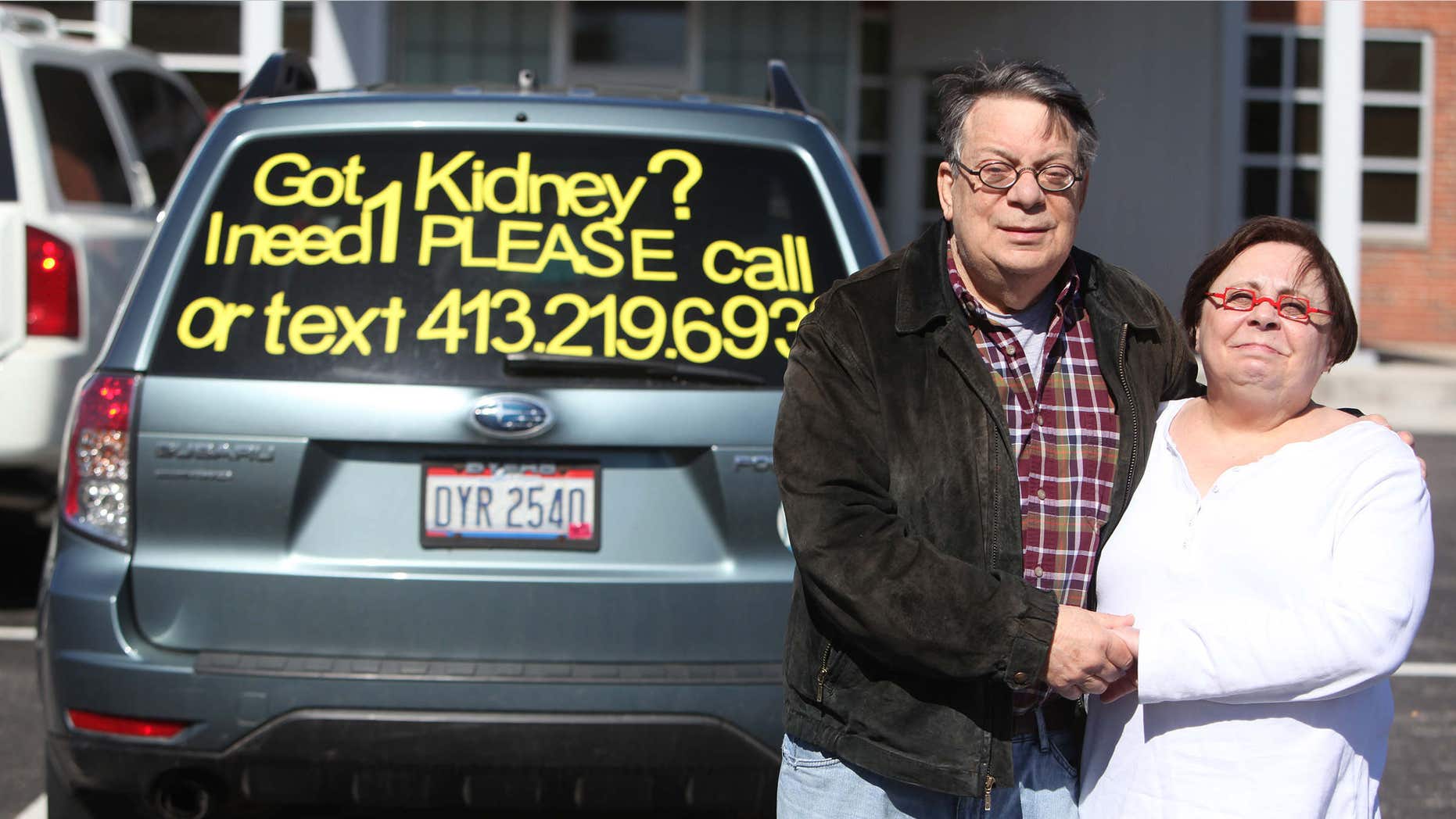 An Ohio man in need of a new kidney has taken an unusual route to try and get one: Advertising his condition in bright yellow letters across his car.
The message on Neal Raisman's silver-blue vehicle reads: "Got kidney? I need 1." The words are accompanied by a phone number for interested callers.
The Columbus Dispatch reports a similar message is taped on an SUV belonging to Raisman's daughter, who lives near her father's home in Bexley. They decided to use the vehicles as  advertisements after Raisman's relatives were ruled out as donors due to diabetes and other medical reasons.
"If the sign doesn't work in one way, perhaps it will in another," said Raisman, a former college president with expertise in the written word and in marketing. "The more front-facing I can get the issue, the greater the possibility that someone will be a donor, not only for me."
The connections between kidney patients and their donors are sometimes thin. Robin Petersen-Webster, living-kidney donor coordinator at Ohio State University's Wexner Medical Center, says a friend of a friend from church, an old high school friend reunited on Facebook, or even a stranger could possibly be a donor.
"I've heard a story about a man standing on exit ramps with a sandwich board for his wife," Petersen-Webster said.
The 67-year-old Raisman says he has heard from a few people, including one offering — illegally — to sell him an organ, but there's no matching donor yet.
The Associated Press contributed to this report.