Ohio group files lawsuit to stop state from dropping people from Medicaid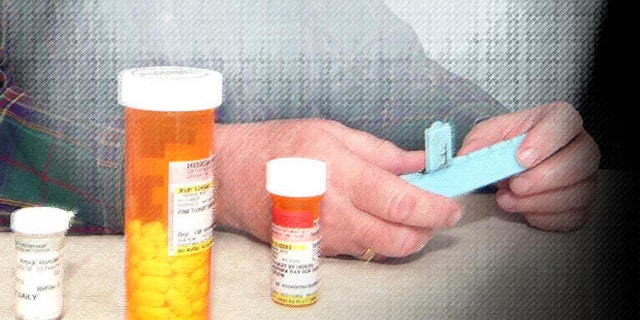 NEWYou can now listen to Fox News articles!
COLUMBUS, Ohio (AP) – An Ohio group wants a federal judge to block state officials from ending the Medicaid health coverage of tens of thousands of low-income residents.
The request comes as the state's Medicaid agency works to "re-determine" eligibility for recipients of the federal-state program, as required by the federal government.
The Legal Aid Society of Columbus filed a lawsuit Monday on behalf of three Medicaid recipients, claiming their benefits were put at risk after the state violated federal law and Medicaid regulations. The Community Refugee and Immigration Services, a nonprofit agency in central Ohio that helps refugees, also is a plaintiff.
Among other issues, the legal aid group argues that the state's Medicaid director, John McCarthy, failed to follow a certain procedure known as "passive redetermination" and did not adequately notify recipients as to why coverage was being terminated and how to appeal it. McCarthy is named as the defendant.
Attorneys for the beneficiaries argue that the notices sent from the state "flouted" federal regulations and left out key information.
"Despite inadequate notices and documented deficiencies in the procedures that Defendant followed leading up to the issuance of those notices, Defendant continues to remove tens of thousands of individuals from Medicaid each month with no sign of plans to slow down or halt the terminations," Kathleen McGarvey, an attorney for the Legal Aid Society, wrote in a court filing.
In February, the state sent more than 66,000 notices to Medicaid recipients informing them their coverage would stop March 1, according to the group's court filing. An additional 83,000 notices went out in early March telling residents their coverage would be terminated April 1.
The state's attorneys say there's no reason the judge should grant the plaintiffs' request because the individuals in the case already have been renewed or re-enrolled in Medicaid.
"A temporary restraining order is not necessary because each individual Plaintiff has received the relief that he or she seeks_Medicaid eligibility," wrote Assistant Attorney General Allan Showalter in a court filing Monday.
Judge Algenon Marbley has ordered attorneys from both sides to meet with him Wednesday afternoon.
Ohio Medicaid spokesman Sam Rossi declined to comment on the lawsuit but said the state recently started the "passive" renewal process for those who are set to be re-determined for May. Under the process, officials attempt to verify a person's eligibility using available state and federal information, such as Social Security records, unemployment compensation and death records. Those that aren't automatically renewed are sent packets to verify their information. They can do so online, at benefits.ohio.gov, by mail or by visiting their county's Job and Family Services office.
Thousands of recipients are new to the Medicaid program after Gov. John Kasich extended eligibility to cover more low-income residents, as allowed under President Barack Obama's health care law. Roughly 511,000 Ohioans have enrolled under the expansion, according the state's most recent caseload report from February.
State officials have emphasized that residents who are dropped could turn in their renewal information within 60 days and get retroactive coverage. Should they seek medical care, certain health centers and hospitals could presume their eligibility, provide them with services and then work with them to get re-enrolled.