NYC uses one-night stands to promote birth control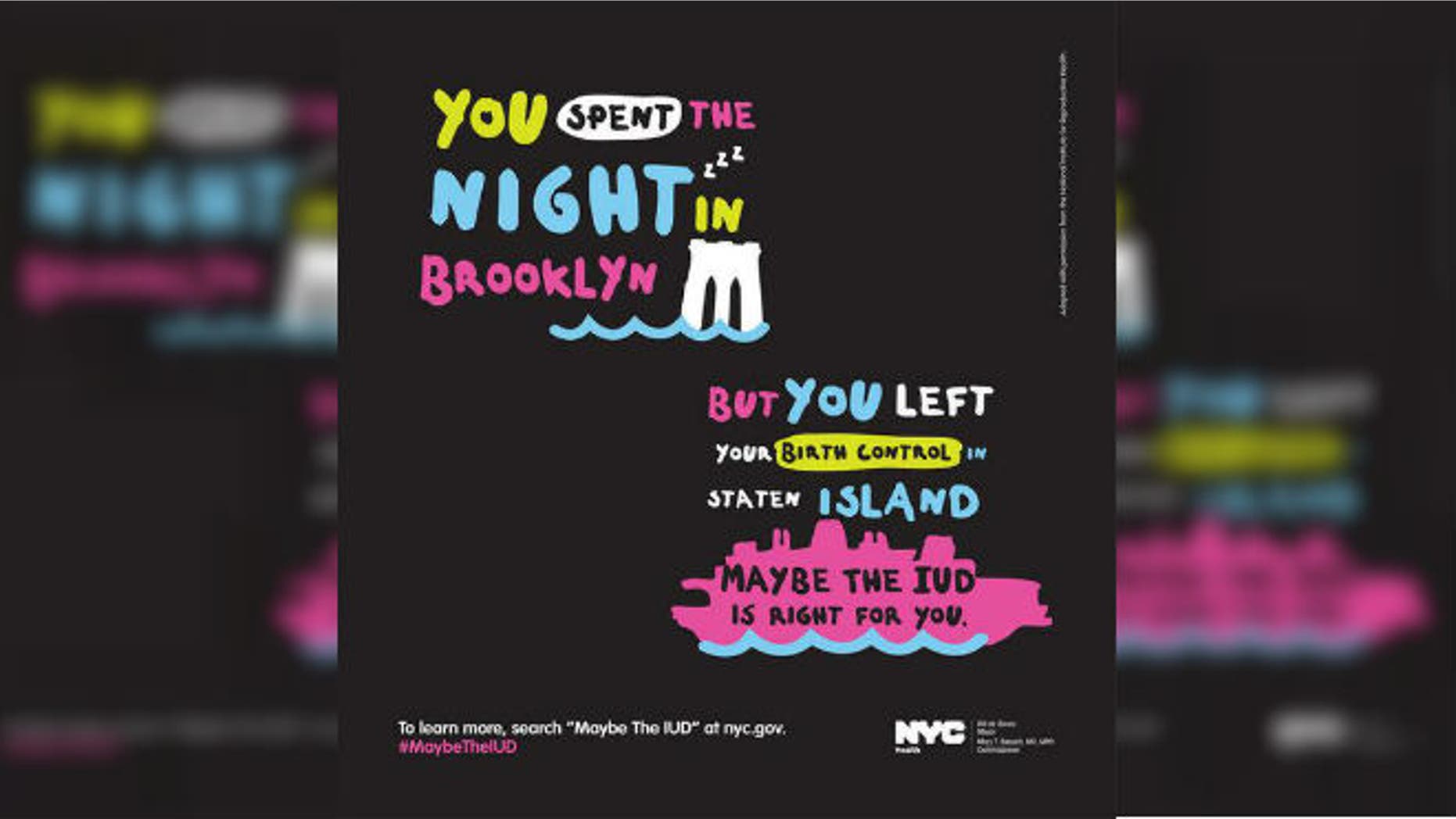 One-night stands happen — and the New York City Health Department is featuring them as part of a new birth-control ad campaign.
The ads encourage women to consider intrauterine devices, commonly known as IUDs, when choosing a birth control since they require little to no maintenance and are highly effective.
"You spent the night in Brooklyn. But you left your birth control in Staten Island. Maybe the IUD is right for you," one of the ads says.
A Health Department spokesperson said all five boroughs are featured in different variations of the ads, which were produced in English and Spanish.
Click for more from the New York Post.