Number of women choosing mastectomies rises as breast cancer rates remain stable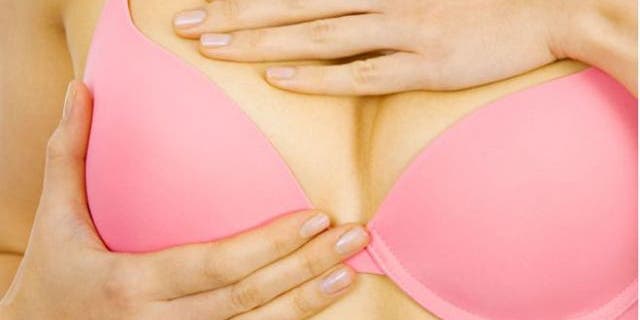 NEWYou can now listen to Fox News articles!
The rate of women undergoing mastectomies in the United States has increased 36 percent between 2005 and 2013, as the rates of breast cancer have remained constant. Data released by the Agency for Healthcare Research and Quality (AHRQ) also found that both single and double mastectomies are being increasingly performed as outpatient procedures.
"This brief highlights changing patterns of care for breast cancer and the need for further evidence about the effects of choices women are making on their health, well-being and safety," AHRQ director Dr. Rick Kronick said in a news release. "More women are opting for mastectomies, particularly preventive double mastectomies, and more of those surgeries are being done as outpatient procedures."
The vast majority of breast cancers occur only in one breast. Treatment options for women with breast cancer include breast-conserving lumpectomies, single mastectomies, or double mastectomies, which involves removal of the healthy breast along with the unhealthy one. Choosing a mastectomy rather than breast-conserving treatment, or electing to undergo a double mastectomy rather than single mastectomy, may be based on physician advice, fear of cancer recurrence or desire for cosmetic symmetry. The choice may also be influenced by a family history of breast cancer, or mutations in the BRCA1 and BRCA2 gene.
While the overall rate of mastectomies – combining both single and double mastectomies – increased 36 percent, the rise in double mastectomies was particularly steep. Researchers found the rate more than tripled from 9 out of 100,000 women to 30 out of 100,000. According to the press release, double mastectomies accounted for 33 percent of all mastectomies in 2013.
The analysis also found an increase in the number of women without cancer opting to undergo a double mastectomy, though the number remained relatively low. The data also found that in 2013, women who had double mastectomies were approximately 10 years younger than women who had single mastectomies. The average age for double mastectomy was 51, while the average patient who underwent a single mastectomy was 61.
The analysis was compiled from hospital-based discharge data from 13 hospitals. The report was published in "Trends in Bilateral and Unilateral Mastectomies in Hospital Inpatient and Ambulatory Settings, 2005-2013."