Newlywed dies of rare cancer after doctors misdiagnose her mysterious itch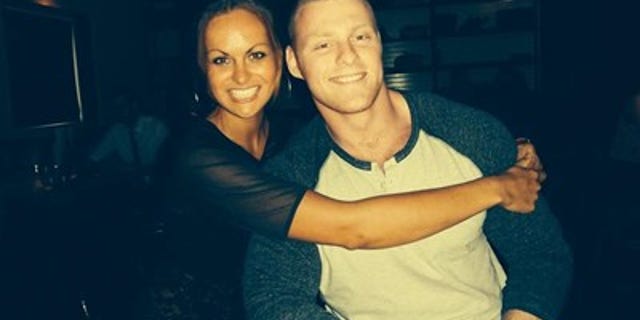 NEWYou can now listen to Fox News articles!
A newlywed in Leeds, Britain, died about 18 months after developing a relentless itch all over her body, which doctors mistook as scabies or allergies but was actually a symptom of bile duct cancer. Lucy Crossley, 27, had been given lotions and wrong diagnoses for four months before doctors confirmed it was the rare cancer, The Sun reported.
"The moment they told us she had cancer, she broke down," Liam Crossley, Lucy's widow, told The Sun. "It was such a huge shock,"
"I tried my best not to cry too – I wanted to be strong for her," he added.
Doctors had found a tumor growing on her liver that was causing stomach pain and was mistaken for gallstones. In August, she began complaining of a tight chest and was given a liver function tests by doctors at a hospital near her home.
"The results were insane," Liam told The Sun. "Her bilirubin level was 395— it should be 17."
Still, it took three more weeks of observation and a transfer to a St. James' Hospital before a scan showed a blockage on her bile duct. In October 2013 doctors finally diagnosed the cancer, but they told Lucy it was too advanced to operate.
She began chemotherapy and married Liam in October 2014, The Sun reported.
"She didn't even look ill," Liam told the newspaper. "She was the most beautiful bride. She didn't even feel as if there was anything wrong with her."
In December, her health took a turn for the worse as the tumor caused internal bleeding. Doctors informed the couple there was nothing they could do, and Lucy died in February.
"No one can really empathize— because I wouldn't want people to feel the way I feel," Liam told The Sun. "I just want greater awareness of this disease and to prevent any more people suffering the way Lucy and I did."