Newborn dies after contracting life-threatening illness from kiss, family says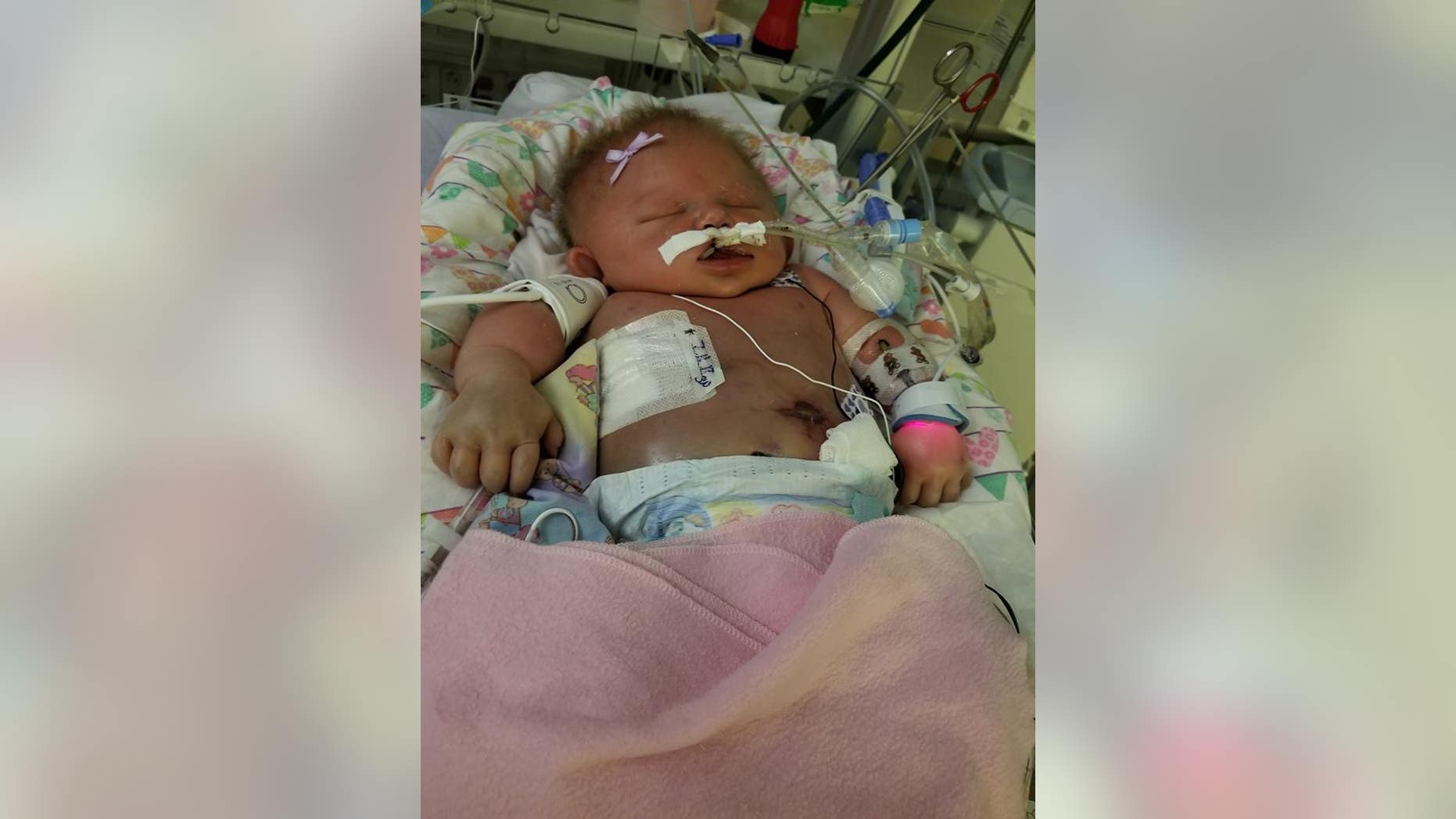 The grieving parents of a newborn baby, who contracted a severe illness potentially after receiving a kiss from an infected person, annouced her death on Tuesday in an emotional Facebook post.
"Our princess Mariana Reese Sifrit gained her angel wings at 8:41 am this morning in her daddy's arms and her mommy right beside her," Nicole Sifrit, Mariana's mother, posted. "She is now no longer suffering and is with the Lord. Thank you to everyone who has followed her journey and supported us through this. In her 18 days of life she made a huge impact on the world and we hope with Mariana's Story we save numerous newborns (SIC) life. R.I.P. sweet angel."
PERSON WITH MEASLES VISITED POPULAR NEW HAMPSHIRE BEACH, OFFICIALS SAY
Mariana's illness first made headlines after Sifrit warned parents to protect their babies from being held or kissed by others who had not washed their hands or were sick. Mariana was less than a week old when she was admitted to a Des Moines hospital and diagnosed with Meningitis HSV-1, which is caused by the herpes virus.
Both Nicole and her husband, Shane, tested negative for the virus, which doctors said was likely passed on through a kiss from someone who carries the cold sore virus.
Their baby was transferred to Blank Children's Hospital where she was placed on life support after her organs started to fail. A post by Sifrit on Monday indicated that Mariana's health continued to decline and they were running out of options.
MAN CONTRACTS RARE HANTAVIRUS AFTER STAYING IN CABINS AT CALIFORNIA PARK, FAMILY SAYS
"My heart is crushed, my baby is declining fast!" she posted, in part. "She has no brain activity and her lungs and heart are failing along with her kidneys and liver. They are running out of options for her."
In a previous interview with KTLA, the Sifrit's urged other parents to keep their babies isolated and to monitor visits.
"Don't let people kiss your baby, and make sure they ask before they pick up your baby," they said.