New ways to fight super lice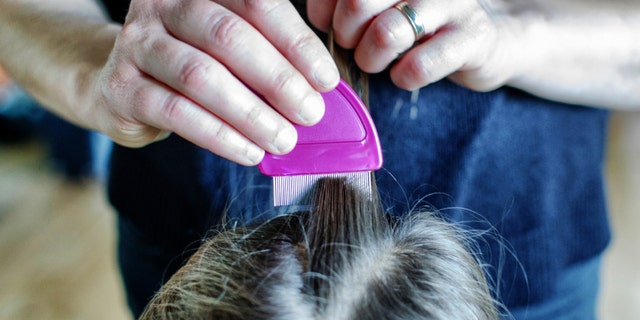 Inside the brightly lit storefront in Brooklyn, N.Y., business was brisk as employees combed, washed and blow-dried little heads.
"Do I have a lot of lice?" a boy asks the woman combing his hair slathered in Pantene conditioner.
It's the busiest time of the year for companies like Lice Busters, a family-run business Dalya Harel started in her kitchen in 1989. She now has eight locations in New York, Florida and Israel. The Brooklyn salon, opened in April, has big boxes of lollipops and Twizzlers. Cartoons playing on a TV screen are interrupted by the constant ring of the phone and chatter of schoolchildren. A lice check at a local private school one day last week had brought a steady stream of business.
Some six million to 12 million infestations of head lice occur each year in the U.S. in children ages 3 to 11 years, according to the Centers for Disease Control and Prevention. Despite experts' assurances that head lice pose no health concern, the insects are a regular source of angst for schools and families, who may spend as much as hundreds of dollars to get rid of them.
Lice have become increasingly resistant to widely used over-the-counter shampoos such as Nix or Rid, which contain permethrin or pyrethrins. While such products are still recommended by the American Academy of Pediatrics and other groups as the first line of treatment, some doctors and parents are turning to new topical treatments, which are generally available by prescription. Also getting a boost are combing salons, some of which have expanded into multistate chains.
"The process of combing out is the only way to get rid of all the lice and nits," says Deborah Capone, who calls in Lice Busters' employees when there is a lice outbreak at the three preschools she runs in Brooklyn.
The salons typically use a technique known as wet combing. Hair is doused in some sort of lubricant—often Pantene conditioner—and employees use a specially designed comb to remove the lice and nits. The conditioner loosens the pests and makes them easier to spot. The process can take more than an hour as hair is combed multiple times from different angles.