New mom Sarah Brown fails to make Olympic track team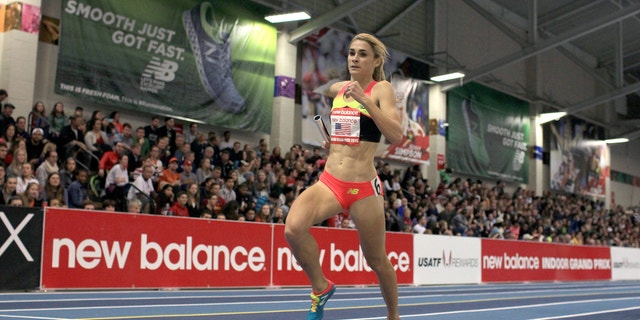 NEWYou can now listen to Fox News articles!
Four months after giving birth, top American runner Sarah Brown did not make the U.S. Olympic team during the 1,500 meter preliminary round at the U.S. Olympic Trials on Thursday.
Brown, 29, finished 25th among 27 women in the first round and was one of three athletes eliminated, Sports Illustrated reported.
In September, Brown made the surprise announcement that she and her husband, Darren Brown, also an elite runner, were expecting a child and that she would continue to train for the trials. Brown told media that the pregnancy had been unplanned and was the result of a failed intrauterine device (IUD).
Her daughter, Abigail Ann Brown, was born on March 4.
Brown took a week off after the birth and trained for six weeks before feeling pain in her middle of her back, Sports Illustrated reported. Scans revealed a high grade stress fracture, compression fractures in her thoracic spine and one in her sacral area.
At the trials this week, Brown spotted her family in the crowd of 21,000 fans.
"The best moment of this was going out there and seeing her," she told Sports Illustrated.
In a tweet posted Thursday, Brown wrote: "Today wasn't the fairytale ending you dream about. But then again, this journey never really was about an ending, it's a beginning. A new chapter as a family of three. Thanks for all the support & you can bet you will continue to see this mama run #runmamarun"