Exercise after baby: Do you really have to wait 6 weeks?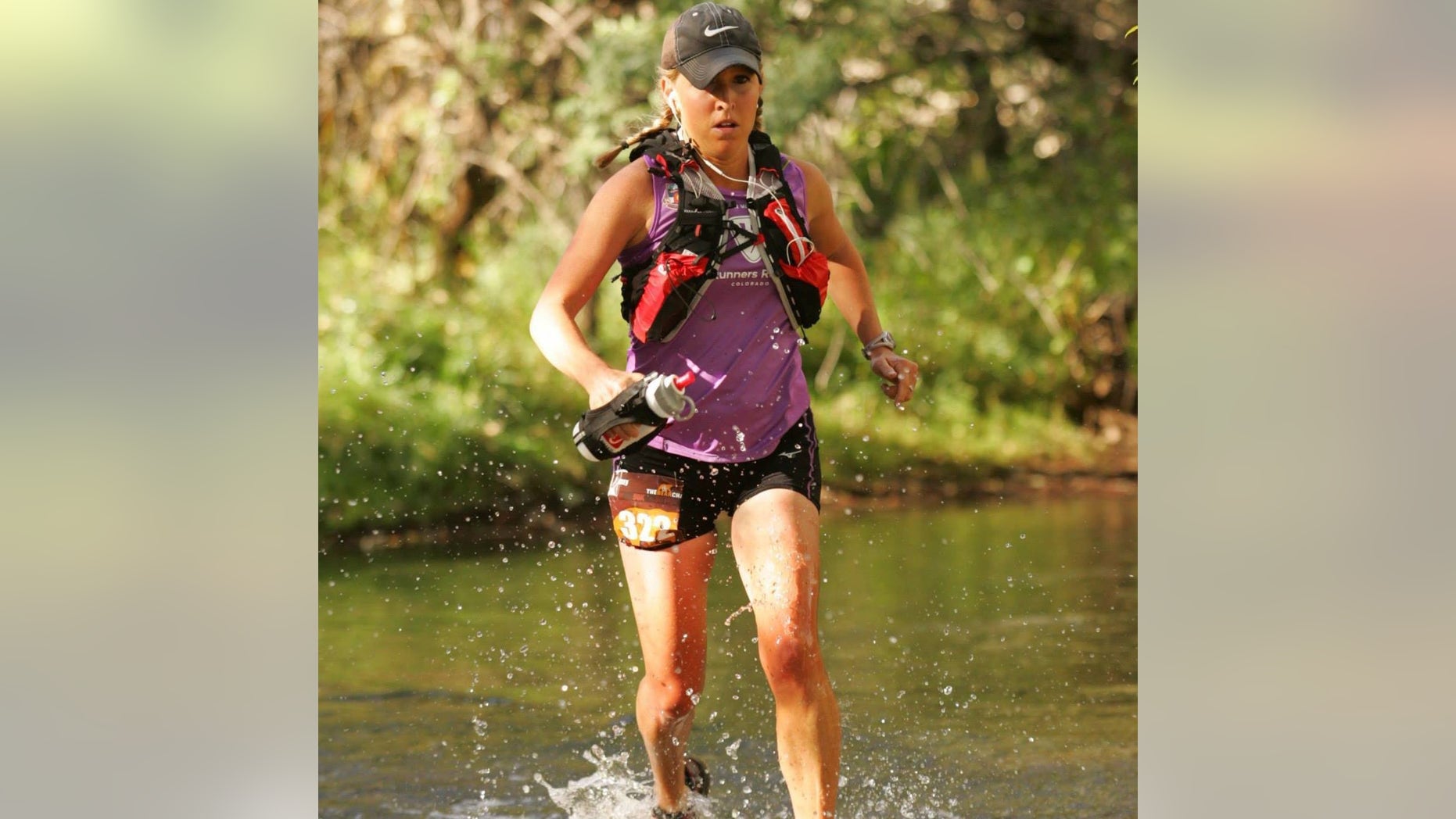 Just six days after she gave birth to her son, Amy O'Connell, then 36, of Denver, Colo. set out for a 3-mile run. As a semi-competitive runner, O'Connell had already completed 100 races that ranged from 10 K to 100-mile races.
"The hardest thing about pregnancy for me was not being able to race," she said.
The Denver resident ran throughout her pregnancy, even up to the day before she gave birth, clocking between 9 and 15 miles a week, in addition to 3-mile walks in the afternoon and barre classes five times a week.
After that first run, she realized her body wasn't quite ready so she rested up. Yet within two weeks she was back to her normal routine. And at six weeks postpartum, she ran a half-marathon and at 12 weeks completed a 50 K (31 miles), or what's known as an ultra-marathon.
Although O'Connell said her doctor probably wasn't thrilled with her decision, what mattered was that she knew her body better than anybody else.
"If something didn't feel right, I would have stopped," she said.
Is six weeks a magic number?
After the six-week postpartum check-up, most women are given the green light by their providers to start exercising again, but six seems to be an arbitrary number.
It could be that six weeks became a recommendation based on when some women return to work. Or it might have come about because the thinking years ago— when breastfeeding wasn't as common as it is today— that a baby's immune system wasn't strong enough to take them out in public, said Dr. Kelly Kasper, a board-certified OB-GYN at Indiana University Health in Indianapolis.
Regardless of why this became standard practice, the American College of Obstetricians and Gynecologists (ACOG) says that women can gradually start to exercise again a few days after giving birth, as long it's deemed medically safe and they have no complications.
"I tell my patients, as long as they have been active, they can go out walking as soon as they feel comfortable doing it," Kasper said.
In addition to the many benefits of exercise, walking in particular during the postpartum period can help prevent blood clots, which although uncommon, can happen up to 12 weeks after childbirth, a study in the New England Journal of Medicine found.
Walking also increases blood circulation and promotes healing, especially in women who have had perineum tears, an episiotomy or a cesarean section.
Also, since the pelvic floor and abdominal muscles become stretched out and weak during pregnancy, gentle exercises that target those areas can help them recover and start to work again.
"Starting from day one, if [women] work towards building up the efficiency of the muscles' ability to contract, then they're that much further ahead and also that much less likely to injure themselves by picking up a baby or picking up a stroller," said Marianne Ryan, a physical therapist in New York City and author of "Baby Bod: Turn Flab to Fab in 12 Weeks Flat."
Too much too soon
Making exercise a priority after giving birth is important, especially since approximately one-third of women who have a normal weight before pregnancy become overweight or obese one year after giving birth, according to a study in the journal Obstetrics & Gynecology.
Yet since the hormone relaxin loosens the ligaments that hold together the pelvic bones and muscles, including the abdominal muscles, during pregnancy, doing too much too soon could lead to pelvic organ prolapse and urinary incontinence.

"Clinically I have seen that it takes an average of three months after delivery or three months after the mother weans her child for the connective tissue to regain the same tension and holding power they had before pregnancy," Ryan said.
For women like O'Connell however, getting back to their normal routines might be OK.
"[She's] a very different individual than the average everyday woman who may walk for exercise or go out and run 3 miles, or 5 miles for a long run. Her body is absolutely primed to do something like that," Kasper, who did not care for O'Connell, said.
Whether you're eager to take get back to CrossFit or take a Yoga class, here's how to do it right.
See your doctor.
Before exercising again, you should talk to your doctor, especially if you weren't active before or during your pregnancy. In addition to the six-week postpartum visit, a women's health specialist, who may also do a pelvic exam, can make sure the pelvic floor muscles are strong before you start. You can find a provider at the American Physical Therapy Association's website.
Start slow.
Although your provider may have given you the all-clear, you should start slow and work up to your pre-pregnancy level. Before six weeks, this might include gentle abdominal exercises to wake up the muscles, breathing exercises to strengthen the diaphragm and pelvic floor muscles, postural exercises that re-align the chest over the pelvis and Kegels, Ryan said.
Keep a steady pace.
The intensity of your workout depends on how active you were throughout your pregnancy. Workouts that last 20 to 30 minutes are ideal, but you might start out with a jog and then build up to your pre-pregnancy pace when you feel ready.
Try the jump test.
To make sure your pelvic floor is ready for a workout, Ryan suggests jumping 20 times on a full bladder. If you don't feel your organs bounce, have discomfort or urine leakage, you're probably good to go.
Lift lightly.
If you lift weights and your belly bulges, it could separate the abdominal muscles or make an existing diastasis recti worse. Lifting heavy weights could also disrupt a perineum repair or cesarean sutures.
Drink plenty of water.
If you're breastfeeding, make sure you drink enough water to ward off dehydration and keep up your energy levels.
Get enough sleep.
A good night's rest is hard to come by when you have an infant, but it's important to make sure you're getting enough rest and your workouts aren't cutting into that time.
Listen to your body.
If your workouts make you feel more exhausted than invigorated or you feel sore, scale back. If you have pain anywhere in your body or pressure in your perineum, call your doctor. Although it's normal for the bleeding that happens for a few weeks after giving birth to increase when you're more active, if it's heavier than a period or you're changing a pad every hour call your doctor, Kasper said.
Although O'Connell is an extreme athlete, she's no different than most moms who want to be healthy for themselves and their children. For her, that meant squeezing in a run before her son woke up in the morning, something she said gave her much needed "me time" and also helped her be a better mom.
"To be able to do that and still be a good mom was a huge relief," she said. "I was elated."