New advancements help amputees return to activities post-injury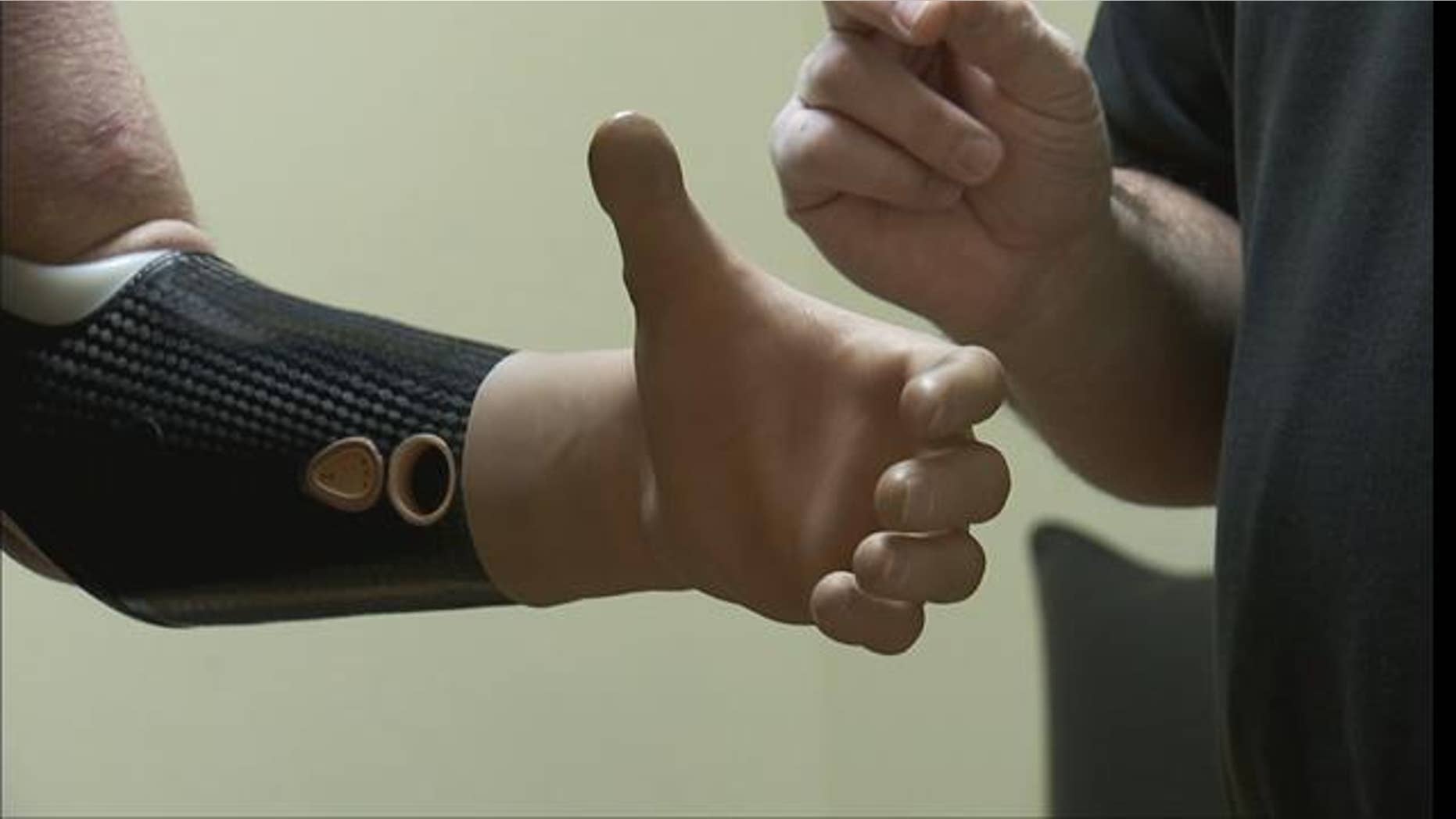 New technological and cosmetic advancements in prosthetics are enabling amputees to return to activities they didn't think would be possible without all four limbs.
"I think we've probably advanced more in the past five years than we have in the past 40," Brian Hopkins, an above-knee and below-elbow amputee, told MyFoxNY.com. Hopkins was fitted with a prosthetic device called a Michelangelo Hand by Prosthetics in Motion. The device, which can cost up to $90,000, is controlled by the electronic signals emitted naturally by the brain, according to the report.
"I basically have two myoelectric nodes that sit in the socket, and they're able to pick up signals in what's left of my arm," Hopkins told MyFoxNY.com. "Those signals enable me to either open my hand or close my hand," he said.
Hopkins is one of 57 patients in the United States to receive the device, with the first 30 serving as beta testers, and said it has changed his life. The prosthetics are outfitted with Bluetooth technology and programmed to fit each patient's needs, MyFoxNY.com reported. Patients can make further adjustments through an app— "something as simple as putting toothpaste on my toothbrush, opening up plastic bags, and opening up bottles," Hopkins said.
The Kessler Institute for Rehabilitation is one center taking advantage of the advancements and incorporating it into patients' therapy.
"We call up the patient's data that's been saved into the file," Jeff Hill, a prosthetist, told MyFoxNY.com. "We literally send all that data into the knee when it's been replaced." Hill explained the computers mimic the signal that the brain would normally send to muscles.
Maryann Mulawka, who lost her leg in a car accident, is comfortable wearing open-toe sandals again after adding beauty marks to her prosthetic leg to match her other one.
"This is the first time I was seeing something that looks very similar to the foot that I lost," Mulawka told MyFoxNY.com.