Navy husband welcomed home by wife's surprise baby bump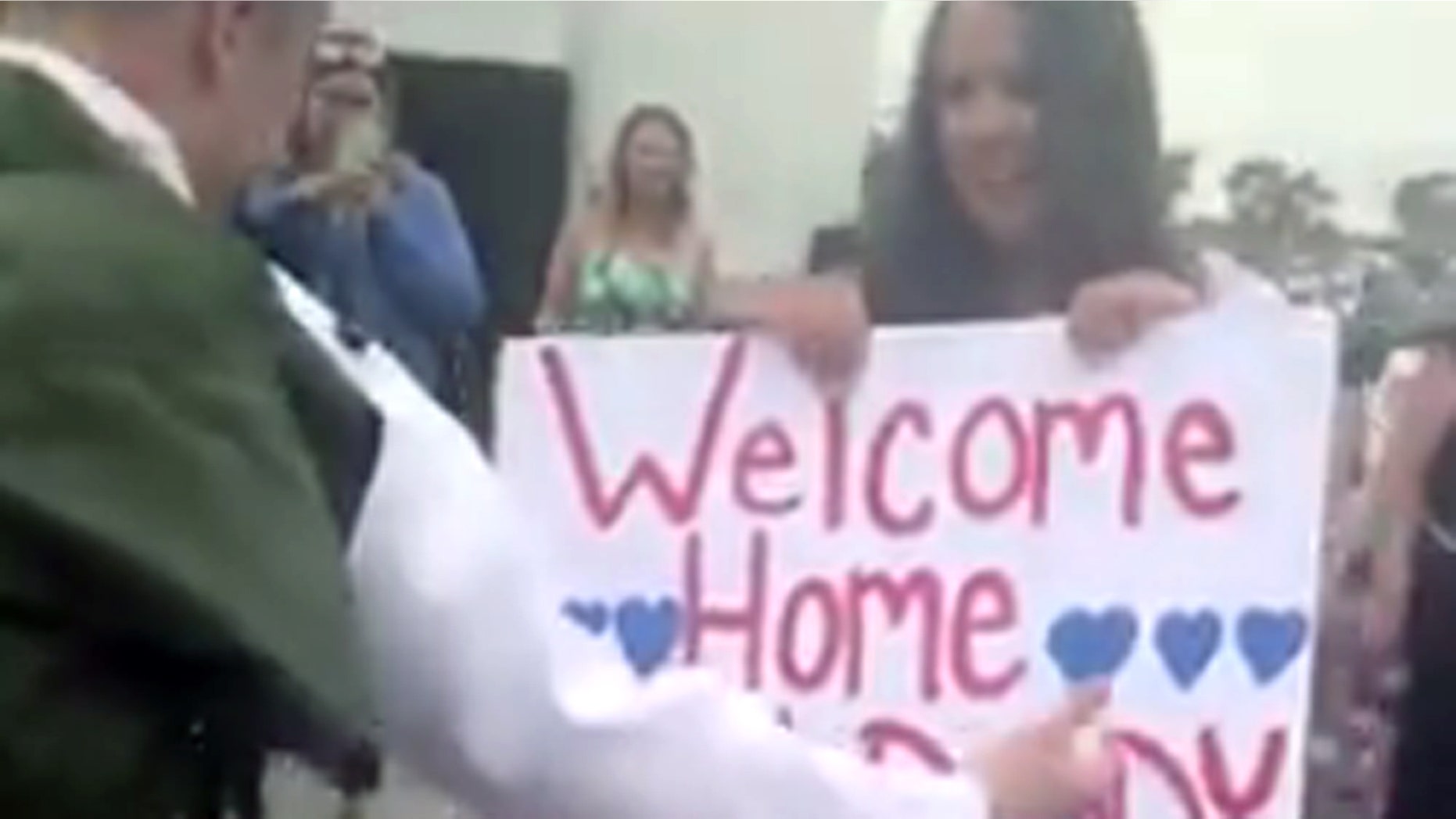 The moment an expectant wife surprised her returning Navy husband with news of their latest addition has gone viral on Facebook. Chris Daugherty, who was returning from deployment aboard the USS Carl Vinson, was greeted in San Diego by his young children and wife, Natasha, who was holding a "Welcome Home Baby Daddy" sign to hide her bump.
After hugging and kissing his children, Daugherty headed toward his wife, who then dropped the sign to reveal the secret she had been keeping throughout his six-month deployment. The couple's friend, Marea Morrison, was recording the special moment that was later posted on Natasha's Facebook.
MOM DIAGNOSED WITH STAGE 4 CANCER DAYS AFTER SON'S STILLBIRTH RAISING FUNDS FOR OTHERS
"Is this real?" Daugherty asks, before touching her stomach.
More than 90,000 people have viewed the touching June 23 moment, which then sees Daugherty break into a huge smile before kissing Natasha.
A special welcome home and gender reveal party was later hosted in their honor. After popping a few balloons, the Daughertys discovered they were expecting a girl.
STUDENT BATTLING CANCER GETS HELP FROM TEACHER FACING HER OWN DIAGNOSIS
The baby, which is expected to arrive in late August, will be the couple's fourth child.