Music not just good for the soul, it's also good for the body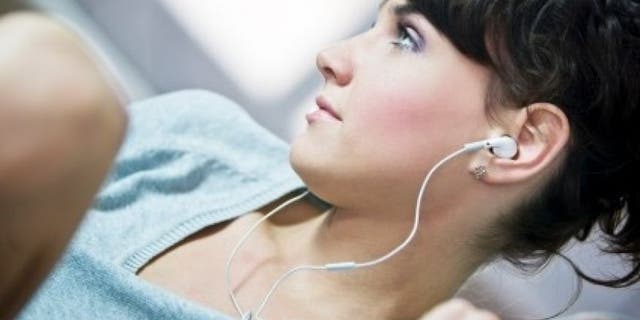 Music isn't just good for the soul, it's also good for helping the body heal after surgery, a research review suggests.
Surgery patients who listen to music may have lower levels of pain and anxiety as well as lower blood pressure and heart rate than people who don't, according to the analysis.
The benefits of music were bigger when patients get to pick their own playlists.
"As many patients have smartphones with personal music playlists, informing our patients before scheduled surgeries of the positive effect of music on their wellbeing could be a low cost intervention that may enhance wellbeing and possibly faster recover," lead study author Dr. Diana Vetter, a surgery researcher at the University of Zurich in Switzerland, said by email.
To assess the impact of music on surgical outcomes, Vetter and colleagues analyzed data from 47 studies, including 26 that looked at the effect of music before procedures, 25 looking at music in the operating room, and 25 looking at music during recovery.
Overall, music was linked to about 31 percent less pain, 29 percent lower odds of using pain medication, and 34 percent less anxiety.
In addition, music was tied to 40 percent lower blood pressure and 27 percent lower heart rate.
When patients choose their own tunes, the benefits sometimes increased, the researchers report in the Annals of Surgery.
For example, self-selected music was linked to 35 percent lower pain levels than no music, while music chosen by study personnel was linked to a 26 reduction in pain levels.
Self-selected music was also linked to 47 percent lower anxiety levels, compared to a scant 6 percent reduction with music chosen by study personnel.
There wasn't much difference in heart rate or blood pressure based on whether patients chose their own music or listened to music selected by study personnel.
One shortcoming of the analysis is that it might give rather conservative effect estimates because the early studies generally tended to overestimate effects or were only published with spectacular findings, the authors acknowledge. Their analysis covered research in the past 15 years.
The researchers had also hoped to examine the impact of architecture, design and art on surgical outcomes but they didn't find enough studies to assess this.
Even though the scientific evidence may be limited when it comes to music interventions, the current findings add to a growing body of evidence that makes a good case for letting patients listen to music in the hospital, said Marianne van der Heijden, a researcher at Erasmus Medical Center - Sophia Children's Hospital in Rotterdam, The Netherlands.
"Music interventions are not yet part of the system because for an intervention to be formally adapted in medicine and hospitals, efficacy needs to be shown," van der Heijden, who wasn't involved in the study, said by email. She added, "There now seems to be enough evidence to support the formal adaptation of music interventions in clinical guidelines."
"Self-selected music interventions shouldn't be difficult to provide at all and could be realized by creating awareness among hospital staff, patients and their family members about the positive effects of music," van der Heijden added.