More than half of US adults with mental illness don't get needed care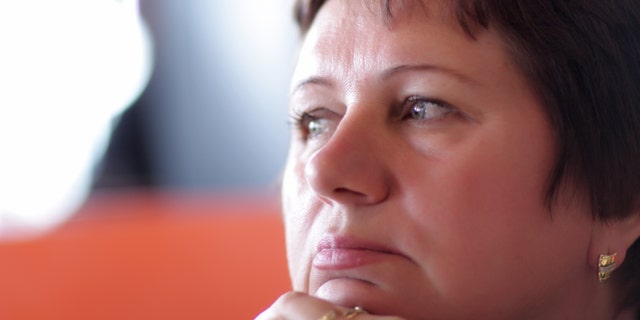 Health care reform has expanded mental health care coverage for Americans, an annual report released this week suggests, but about 56 percent of U.S. adults with a mental illness still do not receive treatment.
The nonprofit Mental Health America (MHA) reported that 40 million Americans are dealing with a mental illness such as depression or anxiety. Despite new health initiatives, 19 percent of adults with mental illness in states that didn't expand Medicaid remain uninsured, while 13 percent of these adults in states that did expand Medicaid remain uninsured.
"Once again, our report shows that too many Americans are suffering, and far too many are not receiving the treatment they need to live healthy and productive lives," Paul Gionfriddo, president and CEO of MHA, said in a news release. "Mental illness touches everyone. We must improve access to care and treatments, and we need to put a premium on early identification and early intervention for everyone with mental health concerns."
Mental illness can refer to various disorders and conditions, including schizophrenia, eating disorders, substance abuse and addiction, and, untreated, costs the United States billions of dollars per year in workplace, direct and suicide-related costs. According to the Centers for Disease Control and Prevention (CDC), depression alone had an economic burden of $210.5 billion in 2010.
"Although effective treatments are available, many individuals with depression do not have access to treatment or do not take advantage of services," according to the CDC. "If not effectively treated, depression is likely to become a chronic disease. Just experiencing one episode of depression places an individual at a 50 percent risk for experiencing another episode, and further increases the chances of having more depression episodes in the future."
In the MHA release, the nonprofit reported that six out of 10 young people with major depression do not receive any treatment.
A lack of mental health care access is linked with higher rates of incarceration, according to MHA, and the group's latest report found more than 1.2 million mentally ill people in U.S. jails or prisons don't have this coverage.
MHA also considered 15 different measures to rank all 50 U.S. states and the District of Columbia on their states of mental health. The rankings aim to offer an overview of states' policies and planning for mental health care coverage, as well as their level of support among youth and adults.
Connecticut ranked No. 1, signaling the best state for mental health care, followed by Massachusetts and Vermont, while Nevada ranked worst, preceded by Arizona and Oregon, respectively.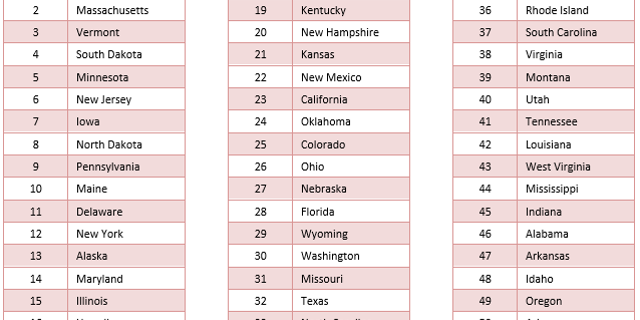 In its report, MHA also found that there is only one mental health professional per 1,000 people in states with the lowest work force.
"This is ultimately about policy decisions we make. It isn't just about what states are red and what states are blue," Gionfriddo said in the release, "because there are some of each near the top and the bottom. But political environments in states do seem to matter. Those that invest more in mental health clearly have to throw away less money on jails and prisons."