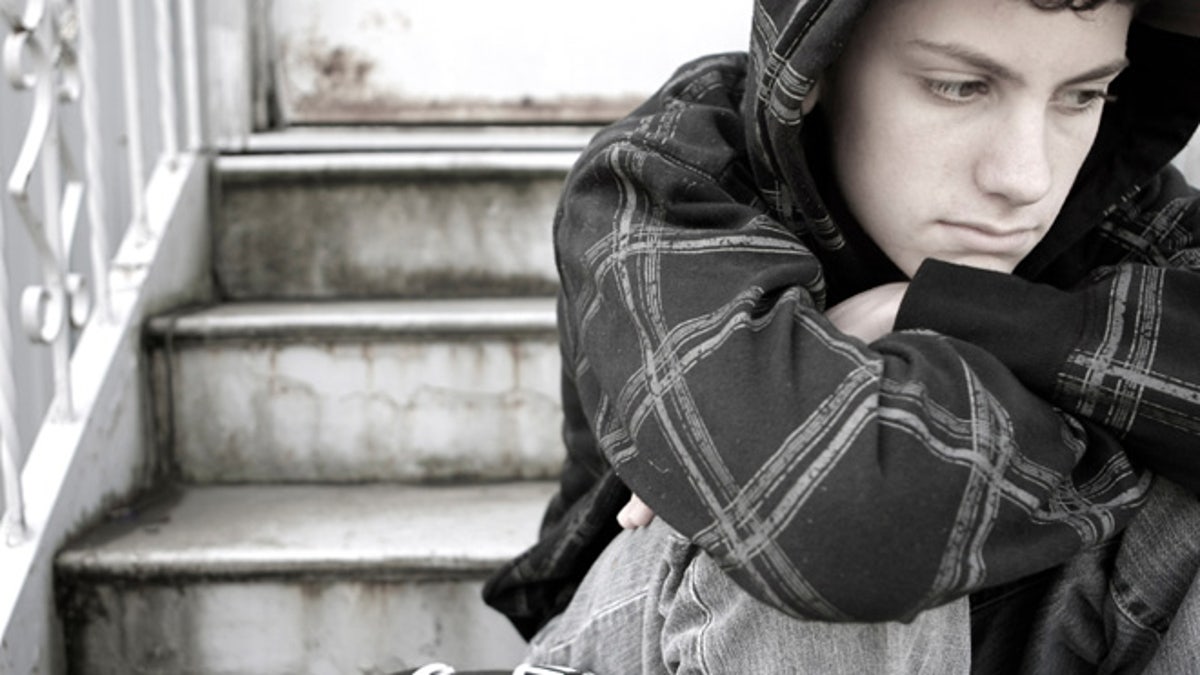 Many youth caught up in the juvenile justice system are hospitalized for mental illness because they aren't getting psychiatric help before they're arrested or while they're in detention centers, a study in California suggests.
From 1997 to 2011, researchers found, 63 percent of detained youth who were hospitalized had a primary diagnosis of mental health disorder, compared to 20 percent of their counterparts in the community. The detained youth were also hospitalized a day or two longer than their peers outside the justice system.
Previous studies have found that up to two-thirds of detained youth have psychiatric disorders, lead author Dr. Arash Anoshiravani and his team point out in the Journal of Adolescent Health.
"From my clinical experience, I would say the vast majority of those who have mental health problems are coming in with them . . . it's not something that occurs within the juvenile justice system," said Anoshiravani, an assistant professor of adolescent medicine at Stanford University Medical School and medical director of Santa Clara County Juvenile Custody Institutions.
Health care and social services should be banding together to find ways to help these youth before detention, he told Reuters Health.
Mental health disorders included in the study included anxiety and stress, depression, and disruptive or psychotic behavior. Accompanying problems included trauma, pregnancy and other medical conditions.
Breaking the law often stemmed from psychological stress that hadn't been addressed, Anoshiravani noted.
"Whether it's the child who was physically abused and has PTSD (posttraumatic stress disorder) and ends up using drugs . . . or the one that started selling drugs to buy food and clothes for himself and his siblings after his 'gang-banging' father was deported . . . these kids have experienced a lot of loss and a lot of adversity," he said by email.
"I think the issue for the kids who end up in our juvenile justice system is, why haven't we been able to meet their needs in the community they're coming from," he said.
The study used a large California patient discharge dataset, comparing mental health and accompanying physical and behavioral problems in 11,367 detained youth and 1.9 million youth in the community.
The detained youth tended to be older - 16 years old, on average, versus 15 in the community comparison group. The detained youth also tended to be on public insurance and from larger metropolitan areas in California.
Compared to their nondetained peers, more of the detained black and Hispanic youth were hospitalized for each of the problems included in the study except pregnancy.
Upon discharge, many more detained youth had substance abuse problems than non-detained counterparts. More of the detained youth also had anxiety and stress, depression, disruptive disorders and psychosis than those in the community.
More girls tended to suffer from mental illness (74 percent) than boys (58 percent), although more boys had trauma-related problems. Detained youth overall suffered much more from trauma-related injuries that involved assault or suicide attempts.
Janet Warren of the Institute of Law, Psychiatry and Public Policy at the University of Virginia said the study underscores the high rates of psychiatric diagnoses in detained youth and that community mental health centers are not receiving enough funding to help such youth.
"I think what has happened and part of the concern I certainly see nationally is that kids are really put into the juvenile justice system so they can get mental health services," said Warren, who is also a clinical social worker and adult psychoanalyst. "Often we are unable to provide any type of mental health intervention in the community, so that placement in detention becomes a way of accessing these services for youth."
If troubled youth haven't received psychological aid through mental health centers or schools, they should ideally receive help in detention centers, Warren told Reuters Health. But, she said, they were often sent from detention to state facilities, which should be reserved for more complex or confusing psychiatric conditions.