Mom's rash leads to rare breast cancer diagnosis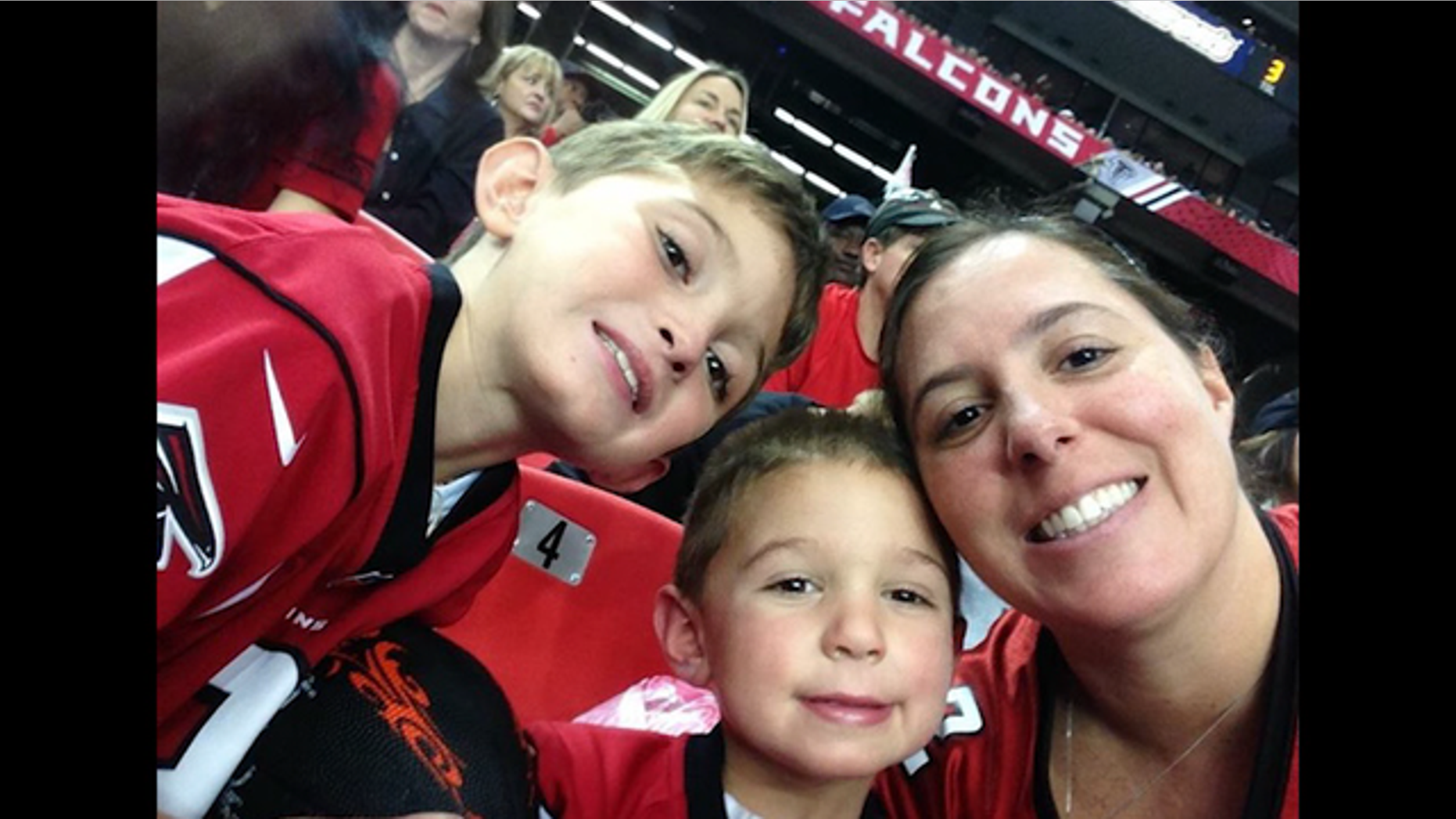 A Georgia mother who noticed what she thought were colored freckles on her chest wants others to be aware of the often overlooked symptoms of breast cancer. Rebecca Hockaday, who was then 35, said it started in 2012 as just one spot, and then quickly spread.
"There was just one, and then two, and I had a bunch more that showed up all at once," Hockaday told Fox 5 Atlanta. "And that's when I thought, OK, this is time.'"
She waited six months before she consulted a dermatologist who sent Hockaday to the Emory's Winship Cancer Institute. There, she was diagnosed with inflammatory breast cancer (IBC), a rare, hard-to-detect and fast-developing cancer.
TEEN TAKES DYING GRANDMOTHER TO SCHOOL PROM
"It will present as redness in the skin that is usually more than a third of the breast, and heat over that (area of the) breast," Dr. Mylin Torres, director of the Glenn Family Breast Center and Winship Cancer Institute, told Fox 5 Atlanta. "The skin of the breast can look like an orange peel, we call that peau d'orange."
Torres said it's one of the most aggressive forms of breast cancer, and only makes up for about 1 percent of cases. Other symptoms may include thickening or swelling of the skin, hardening of the breast, an inverted nipple, swelling, and itchiness, according to the American Cancer Society.
Hockaday, whose children were 8 and 4 at the time, underwent intense chemotherapy and had surgery to remove both breasts. However, the cancer would not go away.
"I didn't understand why," she told Fox 5 Atlanta. "I went through chemo, why is it not all gone? I had a mastectomy, why is it not all gone?"
Doctors put her on a twice-per-day radiation regimen which knocked out the cancer nine months after she was diagnosed, Fox 5 Atlanta reported.
ARMY VETERAN, CANCER SURVIVOR GRANDDAUGHTER GIFTED NEW HOME AFTER DEVASTATING HOUSE FIRE
Five years after her health scare, Hockaday said she realizes how important time is.
"Life is too short, way too short," she told the news outlet. "I learned how to enjoy my family, I learned how to enjoy my family, I learned how to enjoy life itself. Seize every opportunity."