Mom's lips left oozing pus after low-cost fillers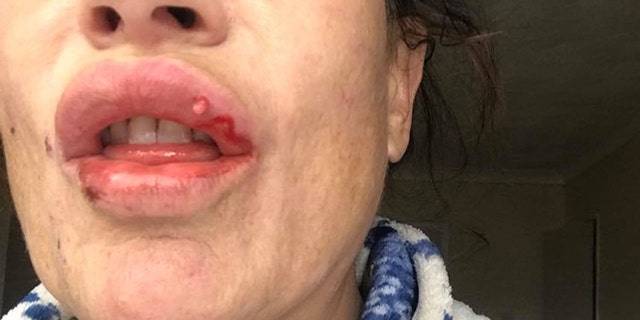 A mother of three is hoping a video of pus oozing out of her infected lips is enough to put others off cheap lip fillers. Tracy Bates, of Ireland, said she's had the procedure done before, but this time, after paying around $180, the fillers have left her with infected sores.
"When I have had fillers done in the past, they have never been like this," Bates, 44, told The Mirror. "A few days after I had my fillers done this time, they were oozing with pus and scabbing, and then suddenly sores and blisters started to appear."
Bates claims she's having trouble finding a surgeon or doctor willing to fix her lips, and that she had to take matters into her own hands to remove the infection.
2018'S WORST COSMETIC SURGERY MISHAPS
"I was able to squeeze a bit of the filler out, but it was too late to get them dissolved completely, so I've been left with bumpy lips," she told The Mirror. "Now no one is willing to correct them as they do not want to be liable for what state they are in now."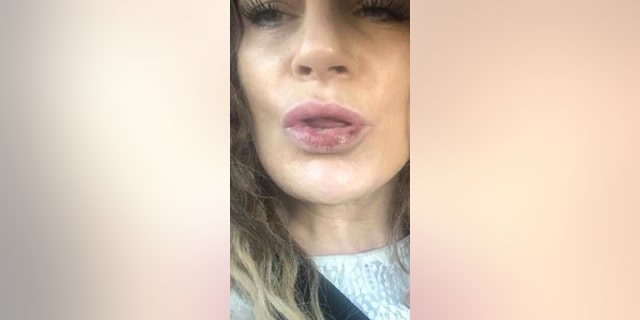 Bates, who is identified as a beautician by the news outlet, did not state where she had the procedure done, only that she cautions against anyone to book an appointment outside of a trained professionals office.
MAN WAS INJECTING SELF WITH SEMEN IN ATTEMPT TO RELIEVE BACK PAIN, CASE REPORT SAYS
"People are always going to have lip fillers done, and there's no problem with that," she told the outlet. "But people need to look thoroughly into where they are getting their injections done and make sure they are fully qualified."
Her story is similar to another mother who spoke out after cheap fillers left her with pus leaking out of lips. Jessica Bennett, of the U.K., had been desperate for help after her lips became swollen and hard, and uploaded video of the infection leaking out.
CLICK HERE TO GET THE FOX NEWS APP
The video caught the attention of a celebrity doctor, who connected with Bennett and safely removed the fillers.