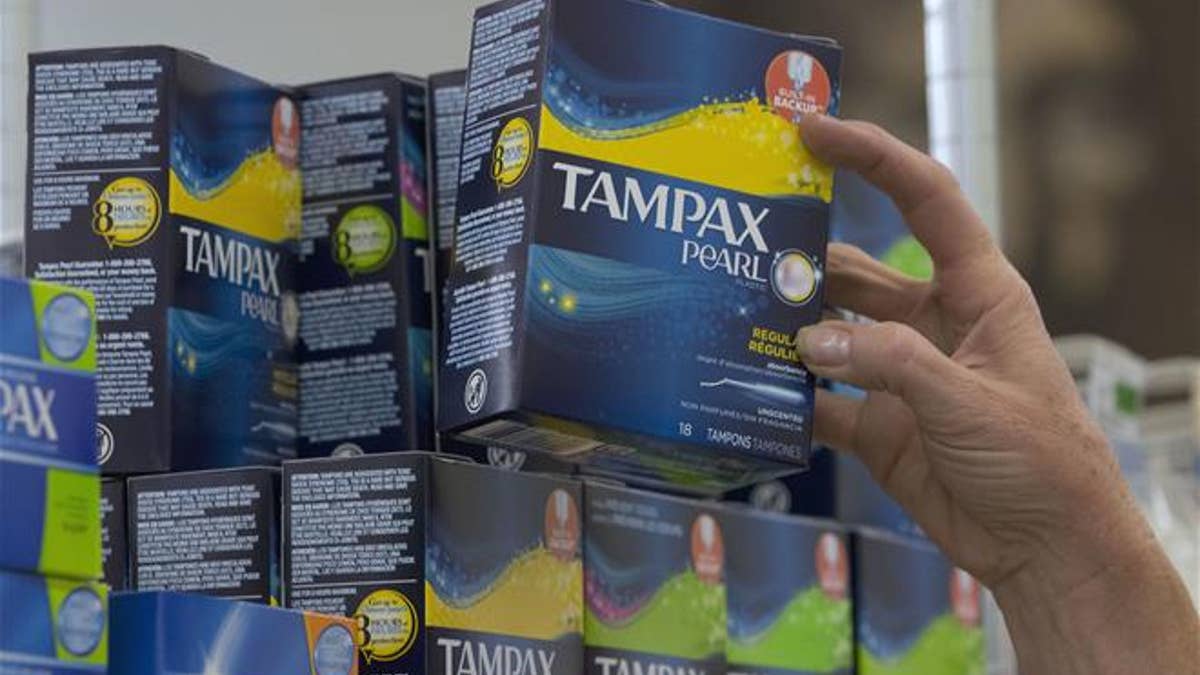 People are singing the praises of an Arkansas mother and daughter who turned a trip to Walmart to buy tampons into an opportunity to "destroy menstruation stigma"—as per Teen Vogue—and—as Mashable puts it—"rip into the patriarchy." Us Weekly reports Belinda Hankins sent her 13-year-old daughter Isabella into Walmart around 12:30am last Sunday while she waited in the car.
What was supposed to be a quick trip turned into something much different. "THEYRE NOT HERRREEEEEE," Isabella texted her mom. After a lengthy hunt during which Hankins instructed Isabella to look near the "sex lube," Isabella found them "tucked away in a corner unlabelled." Time for a life lesson.
"They labelled the tiny shelf of joint braces but not the massive aisle of stuff for your vagina?" Isabella texted. Her mom replied that they never do because "vaginas are SECRET" and "society is controlled by men, and they fear us because we are powerful." The rest of their conversation includes thoughts on why men are afraid of vaginas, a map to Walmart's "vagina zone," a reference to the the "vaj mobile," and a reminder to "SMASH THE PATRIARCHY." Hankins posted the whole conversation to her Facebook page, and it quickly went viral.
While Refinery 29 reports Hankins' parenting has been questioned by trolls, Teen Vogue thanks the mother-daughter duo for being open about reproductive health and sharing some "top notch feminist theory." (After an Olympic loss, this swimmer dared mention her period.)
This article originally appeared on Newser: Mom, Daughter Buy Tampons and 'Smash the Patriarchy'