Mom shares video of 'hitting' her baby to raise awareness of life-threatening illness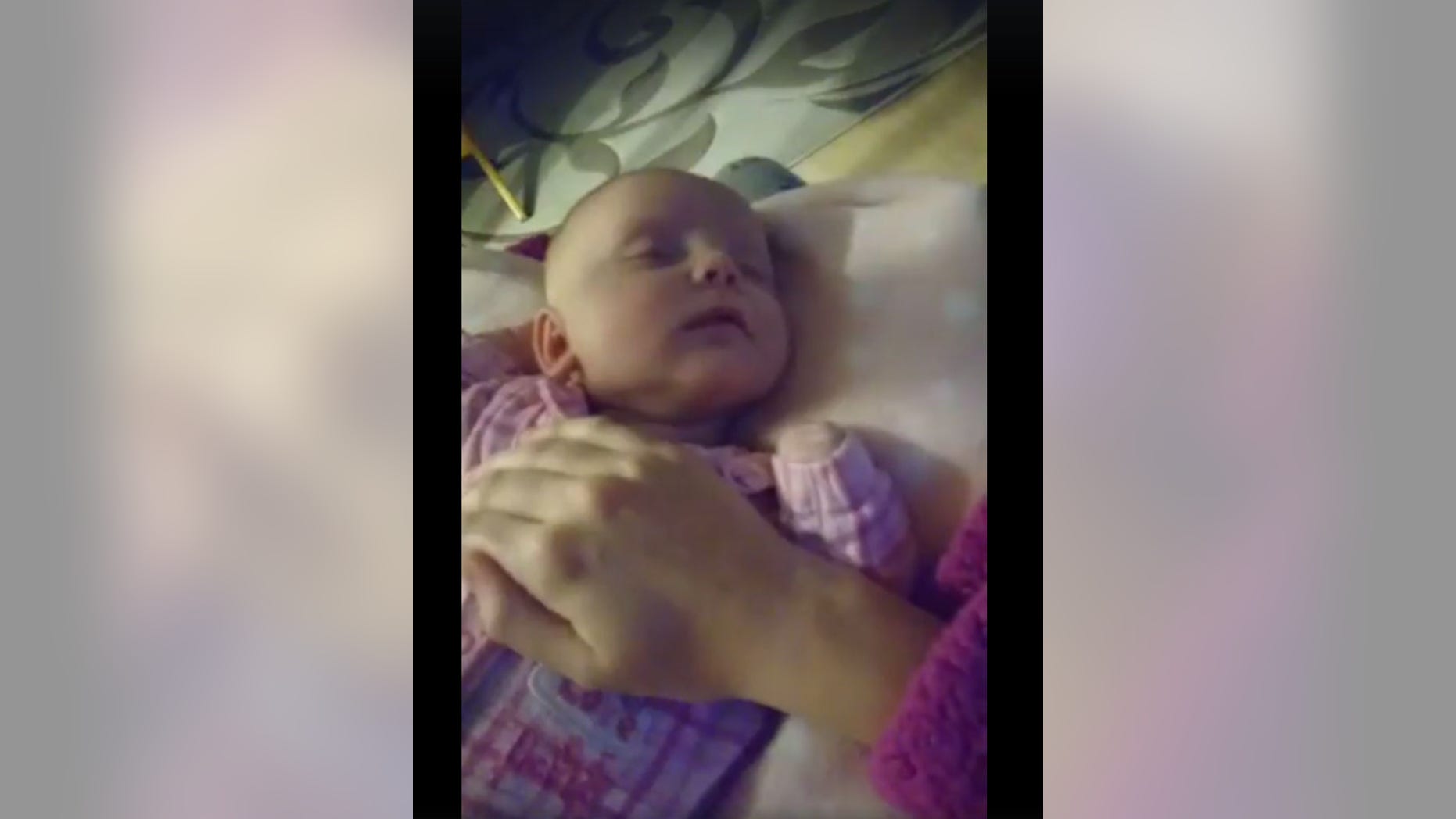 A caring mother has been targeted by trolls after filming herself treating her ill baby by tapping her on the chest.
Sam Carrier was accused of being a child-beater by ignorant social media users when she uploaded the video to a Facebook page to raise awareness of cystic fibrosis.
The crippling illness causes breathing problems as the lungs fill with sticky mucus and eventually stop working.
One way of treating it involves performing air clearance techniques like tapping the chest to help clear the lungs.