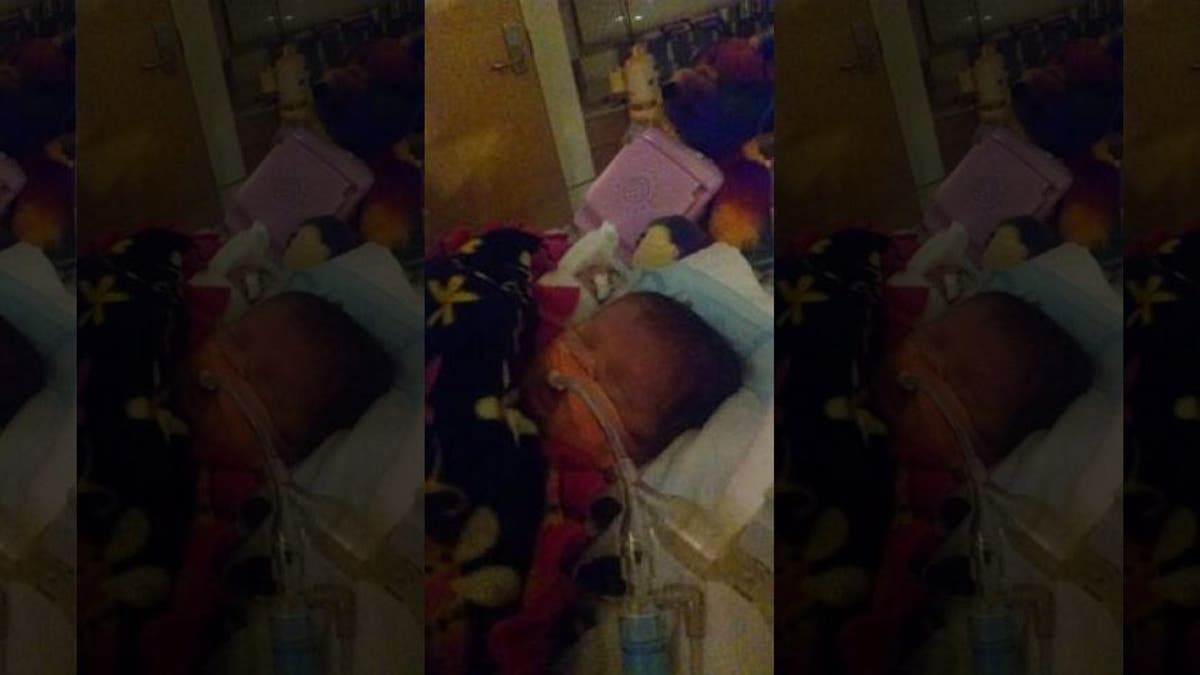 A Minnesota mother who gave birth to conjoined twins in August, knowing that one likely wouldn't survive, has had her visiting hours reinstated at the hospital where the surviving twin is being treated, FOX31 Denver reported.
Amber McCollough will be allowed to spend four hours per day with her daughter, Hannah, who survived the separation surgery. Children's Hospital Colorado allegedly had barred McCollough from the Neonatal Intensive Care Unit after restricting her visiting hours six weeks prior, the website reported.
The hospital would not confirm the decision reversal to FOX31 Denver, citing the privacy of the patient and family in compliance with HIPAA privacy regulations.
"This shouldn't happen to anyone. This is a complete abuse of power, and my daughter is sitting in a hospital room paying for it because she can't have [her] mom there," McCullough told FOX31 Denver.
McCullough is raising money to move her daughter, now 4 months old, to Boston Children's Hospital after her visiting access was restricted in November to three hours per day. She claims the hospital banned her from the Neonatal Intensive Care Unit after she told a nurse of her plans.
McCullough's attorney, James Avery, called the restriction an act of retaliation because it came a day after McCullough filed a complaint regarding her daughter's care with the state health department. McCullough claimed the hospital waited too long to perform emergency surgery Nov. 17 after her an incision in her daughter's neck ruptured, FOX 31 Denver reported.
"It's retaliation over the transfer," McCullough told FOX 31 Denver of the visitation restriction. "They've made it very clear that they're not happy about the prospect of transfer."
According to a post on McCullough's GoFundMe page, she is planning to go ahead with the hospital transfer and has secured the necessary funds.