Mom captures 3-year-old boy comforting terminally ill infant brother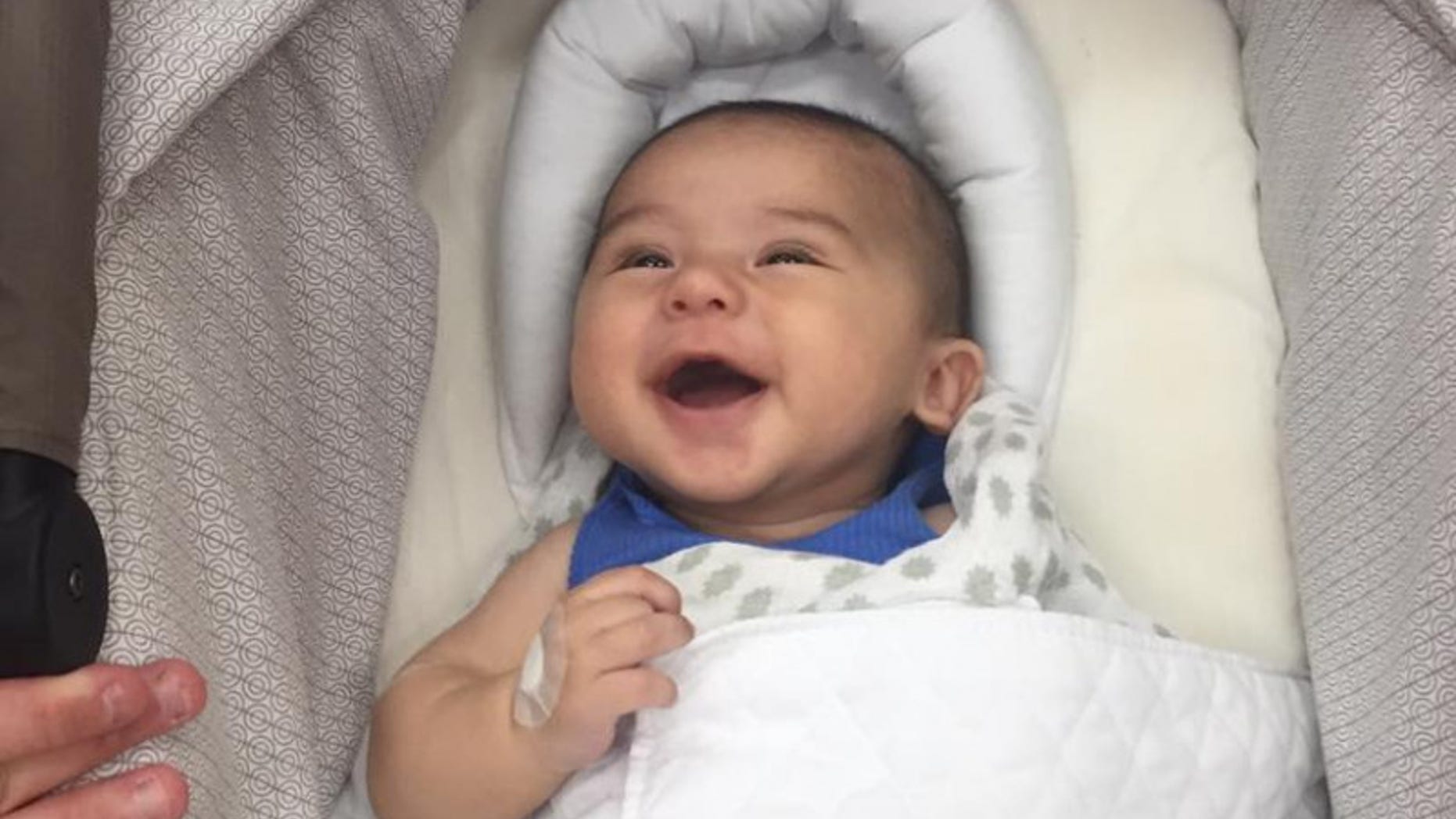 A mother of two who was expecting to find her sons creating a mess on a recent vacation instead found her pre-school-aged son comforting his terminally ill infant brother, and captured the moment on camera. Sheryl Blanksby, who blogs and Instagrams under the name Ms. Chikee, said she overheard her 3-year-old son William telling his brother Thomas that "everything is OK."
"#Throwback to when we were on our holiday," Blanksby, of Perth Australia, wrote in the March 6 post. "I was getting ready in the bathroom and husband was in the kitchen. The kids were quiet, especially Mr. preschooler. You know the rules about when kids are quiet."
Blanksby wrote that she tiptoed into the room armed with her camera and prepared to find her younger son covered in a mess.
"I was expecting my baby to be covered in Nutella or something but instead I saw this. My preschooler is telling his baby brother 'Kuya (big brother) is here. Everything is OK.' #myboys #bestbigbrother #documentinglittlemoments #mybabyloves #heartandsoul #luckymummy."
Blanksby and her husband, Jon, were devastated when doctors diagnosed Thomas with a malignant rhabdoid tumor at 11 weeks old in February. Blanksby had blogged in December about the joy Thomas provided as the family's "Rainbow Baby," a term given to a child born after a miscarriage.
"The irony of life has hit my family so hard and everything doesn't make sense anymore," Blanksby posted on March 4. "It feels like only yesterday when I posted about giving birth to our Rainbow Baby Thomas and here I am writing about his imminent death."
A GoFundMe page set up on behalf of the family detailed his diagnosis, sharing that Thomas underwent surgery to remove his kidney before doctors determined his cancer was terminal.
"Watching my two sons together is a dream come true," Blanksby wrote. "Being a family of four has always been part of my day dreams. It's now my reality and it's trapped in this nightmare no family should be in."
Blanksby wrote that it is not clear how much time they have left with Thomas, but that they plan to create as many memories as possible with him.