Missouri couple warns of tainted alcohol after Mexico health scare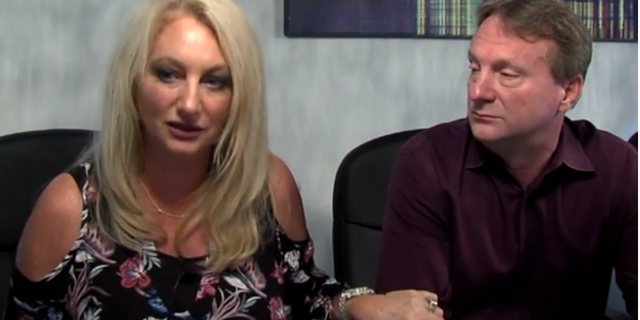 A Missouri couple is warning other travelers about drinking tainted alcohol in Mexico after their own harrowing experience at an all-inclusive resort in Mexico led to a costly hospital visit.
Cindy and Jeff Otte, along with four other couples, booked a vacation in May at the Royal Playa del Carmen resort in Mexico for a friend's birthday, FOX4KC reported on Wednesday. She told the station she only took two tequila shots before falling ill two hours later.
"When we got to Señor Frogs, I ordered a margarita, and I drank literally this much, like a quarter, and it's a huge drink, I went to the bathroom, came back, and all of sudden, I had like a personality change," Otte said.
WOMAN IN A COMA WITH BRAIN CANCER GIVES BIRTH TO 24-WEEK-OLD BABY
"I started laughing and laughing and laughing, and then I got really paranoid for a second, then I had this zoom…tunnel vision, and I grabbed my husband," she told FOX4KC, adding that she collapsed after a few sips.
"She just dropped, dropped on the ground lifeless," Jeff Otte said.
Jeff said his wife's condition got worse as the minutes went on.
"I called probably three or four times screaming at these guys, 'hey, I need a doctor!'," he said. "Of course I didn't know the hospital number, there was no 911, it was a very hopeless situation, I didn't know what to do."
The Ottes claim they were forced to pay $850 for an ambulance to the hospital, and another $2,000 when they arrived at the emergency room. The couple forked over another $2,000 when the doctor allegedly diagnosed Otte with dehydration and recommended her to stay the night.
MEXICO RAIDS 31 HOT SPOTS, 10,000 GALLONS OF ILLEGAL ALCOHOL
Tainted alcohol has become a concern at many resorts. Mexican authorities seized 10,000 gallons of possibly tainted alcohol from resorts in Cancun and Playa del Carmen. Government officials cited "bad manufacturing practices."
The U.S. State Department also issued an advisory on the tainted alcohol and traveling to Mexico because of recent violent crimes and kidnapping.
The Ottes said they remained alcohol-free and didn't leave the resort for the rest of the trip following the ordeal.