Military Steps Up Effort to Detect Brain Injuries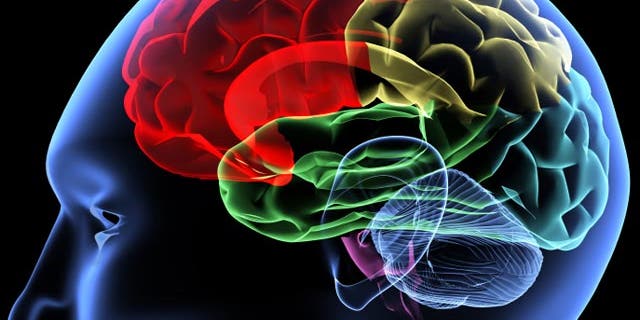 A group of infantry just back from Afghanistan sat down before computers at Fort Carson and began answering a series of questions:
Were you wounded? Did you lose consciousness or get knocked out? Were you dazed, confused, or seeing stars?
The questionnaire is part of a battery of tests and interviews to identify soldiers who suffered even mild brain injuries that might go undetected. It's part of a broader military campaign to treat tens of thousands of war veterans with traumatic brain injuries, often caused by roadside bombs, a favorite weapon of insurgents.
Since 2000, nearly 213,000 U.S. servicemen and women have suffered injuries ranging from concussions to something penetrating the brain, the military says. Well over half, or about 121,700, were Army soldiers.
By at least one measure, the military appears to be doing a better job of screening. From 2000 through 2006, the military diagnosed an average of 13,000 brain injuries each year. From 2007 through 2010, it was 28,000 a year, according to statistics from the Defense and Veterans Brain Injury Center.
The Army Medical Command said most of the increase is due to better detection, not more injuries, and involves concussions and other mild injuries.
Measuring the effort's overall success is difficult. Figures on how many soldiers return to full or partial duty after a brain injuries weren't immediately available.
Also, the effort has suffered from a lack of clear budget information and difficulty recruiting staff, according to a Government Accountability Office report released in June.
Another concern is a scarcity of treatment guidelines for mild traumatic brain injuries, according to a Defense Department survey of soldiers, Marines and behavioral health care providers in Afghanistan last year.
"I think that they've given it a lot of funding," said Jacob Gadd, deputy director for health care for The American Legion. "They're looking at research, they're looking at treatment. They're doing everything they can. It's just a matter of having the science."
One of the earliest alarms about military brain injuries was raised at Fort Carson, just outside Colorado Springs. A study in 2005-2007 found that nearly 18 percent of soldiers returning from Iraq or Afghanistan had a brain injury.
Screening questions developed at Fort Carson in 2006 were refined and validated by further research, according to Army medical officials. Post-deployment screening became standard Army practice by 2008, the Army Medical Command said.
For Fort Carson soldiers, the detection process starts early. Soldiers are screened to determine if they're healthy enough to deploy and to establish a baseline for when they return.
During deployment, medical personnel and commanders are expected to record any time a soldier is in or near an explosion that could cause a brain injury. Medical records are sent to Fort Carson health officials before soldiers return.
"We're getting everybody trained, not just the doctors, but the commanders and the battle buddies," said Maj. Scott Trapman, a doctor of osteopathy who serves with the 1st Brigade Combat Team, part of Fort Carson's 4th Infantry Division.
Back at Fort Carson, soldiers fill out a form and the computer questionnaire, followed by interviews, hearing and vision tests, immunization checks and other reviews.
Evidence of a head injury can be found at several points along the way, said Alden Prowell, deputy chief of Fort Carson's Department of Medical Readiness. An audiology test might detect hearing loss caused by an explosion that a soldier didn't mention.
Common symptoms such as headaches, sleep problems and irritability often can be cleared up in a couple of months, said Dr. Ivan Covas-Maldonado, a Fort Carson physician.
If problems don't disappear, soldiers are referred to the post's Warrior Recovery Center, where doctors, therapists and others use medication, biofeedback, acupuncture, overnight sleep studies, physical therapy and other methods.
Some of the center's physical and mental exercises try to generate new brain connections — or utilize under-used ones — in place of connections that may have been damaged, said Dr. Renee Pazdan, a neurologist and a commander in the Public Health Service.
"Essentially, with practice and repetition and training, we believe that we are making those connections better, stronger, more efficient," she said.
Spc. Bob Westbrook of Beaumont, Texas, suffered a concussion when he was hit in the head by a vehicle door last year. He said his headaches, dizziness and memory problems are improving with twice-weekly therapy at the Warrior Recovery Center.
"I did see stars," said Westbrook, a former boxer who had suffered concussions before.
Westbrook clicked on rapidly changing photos on a computer screen to match different depictions of the same person. The program is designed to develop visual attention, visual memory and the ability to recognize patterns.
He'll likely recover to his pre-concussion abilities, said Jaclyn Foust, a speech-language pathologist at the center.
Not everyone fares as well. Pazdan recalled a soldier who recovered from a brain injury but whose symptoms returned when he received orders to transfer to a less desirable location, worsening his stress level. Fort Carson arranged for him to get help from a brain-injury clinic at his new post.
"For that soldier, we don't turn them away," she said. "We say, `Hey, you were doing well and can do it again.'"