Michigan woman claims pharmacist denied her medication for miscarriage because of his religious beliefs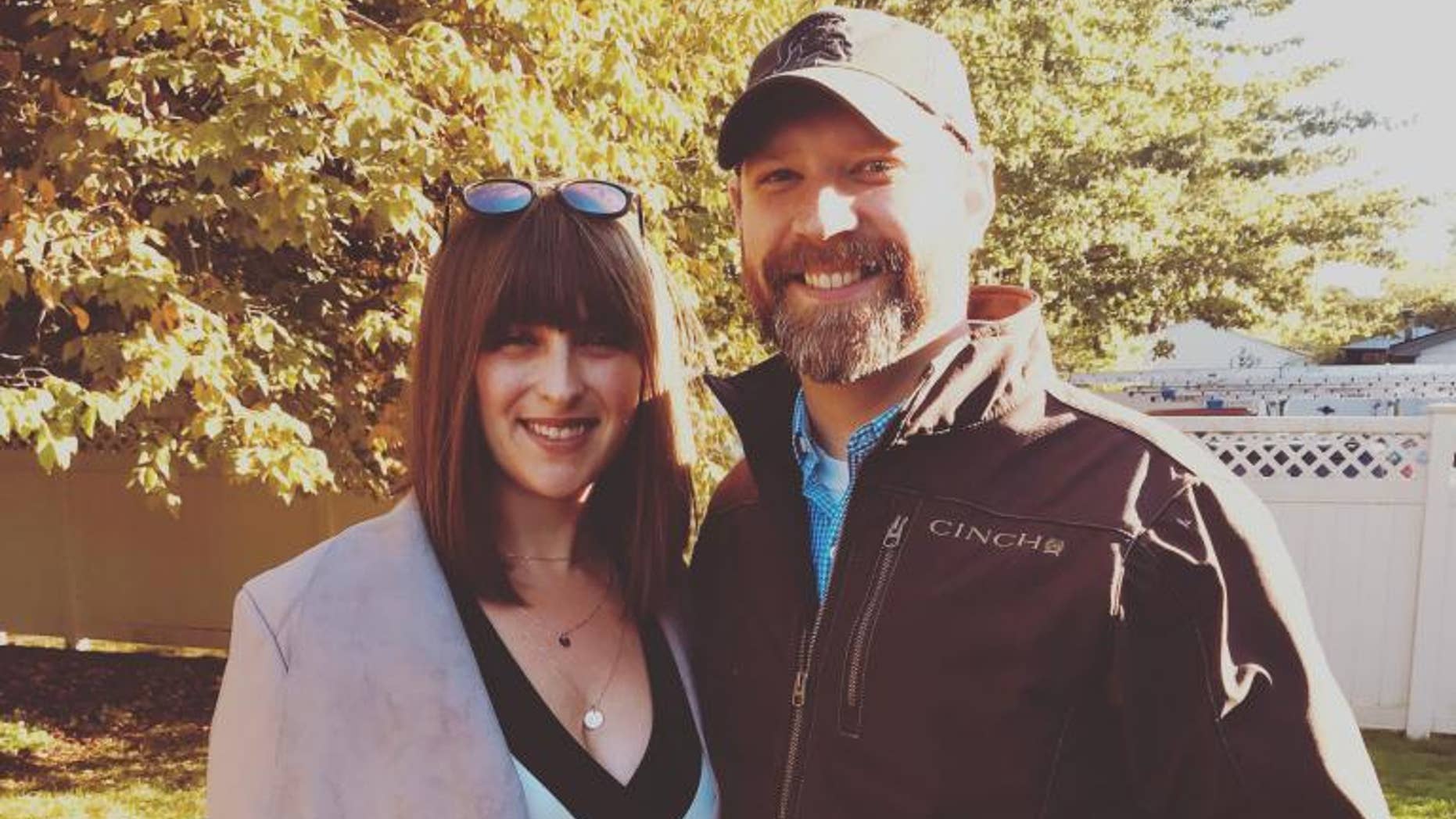 Still mourning the loss of a twin she had been carrying, Rachel Peterson was devastated when she began to lose the other baby weeks later. The 35-year-old went to a Meijer pharmacy to fill a prescription to help with the symptoms – but she claims a pharmacist turned her away.
Peterson said a pharmacist at a Petoskey, Mich., location in July declined to fill her prescription for misoprostol because of his Catholic faith. When she told him she needed it to help with her miscarriage, the pharmacist allegedly said he didn't believe her.
Misoprostol is a drug commonly used to treat stomach ulcers or induce labor, although it can be prescribed by doctors to help women suffering a miscarriage. Combined with mifepristone, it could be used for an abortion.
But Peterson's prescription did not include mifepristone.
"This was a really traumatic, terrible thing – and on probably one of the worst days, worst moments of her life," Merissa Kovach, a policy strategist with the American Civil Liberties Union of Michigan, told Fox News. "She walked into that Meijer pharmacy seeking health care and was instead met with someone who was shaming her and accusing her of lying about her miscarriage."
When she was unable to fill her prescription in Petoskey – where she and her husband were vacationing – Peterson said she had to drive more than three hours south to her home in Ionia. There, her pharmacy had a "difficult time" getting the prescription from the Petoskey Meijer pharmacy, the Michigan ACLU said, but Peterson was eventually able to obtain it – more than six hours after her doctor called it in.
"When you're at one of the lowest moments in your life, you don't expect this sort of demeaning treatment," Peterson said in a statement. "A pharmacy should not be able to deny patients medication prescribed by their doctors based on the personal beliefs of a particular employee."
GRIEVING MOM BRINGS STRANGERS TO TEARS WITH ACT OF KINDNESS AT FLORIDA PUBLIX
The pharmacist "clearly discriminated against Ms. Peterson because she is a woman," the Michigan ACLU said in a complaint to Meijer executives. "Had a man shown up with the same prescription for misoprostol to treat his stomach ulcer … there is no doubt that [the pharmacist] would have filled his prescription right away."
"When you're at one of the lowest moments in your life, you don't expect this sort of demeaning treatment."
"His actions humiliated Ms. Peterson and caused her great distress at a time when she was already suffering physically and emotionally because of the miscarriage," the letter said.
Christina Fecher, a spokeswoman for Meijer, told Fox News it has received the ACLU's complaint but declined to comment on the specific allegations because of federal and state privacy laws. She said an investigation was conducted, however.
"Our practice is based upon our overwhelming concern for patient safety and care, balanced with the need to accommodate the religious beliefs of our employees," Fecher said. "A pharmacist may refuse to fill a prescription based upon religious beliefs. However, our procedure requires the prescription to then be filled by another pharmacist in the store."
WOMAN WHO SUFFERED 6 MISCARRIAGES BECOMES MOM AFTER FRIEND OFFERS TO BE SURROGATE
If another pharmacist isn't available, Fecher said, the prescription should be transferred to another location that is convenient for the patient.
"A pharmacist who fails to follow this procedure is in violation of our process," Fecher confirmed to Fox News.
Kovach said it's difficult to pinpoint precisely how pervasive an issue like Peterson's is in Michigan.
"It's a hard thing to track because it deals with such a private, personal matter when it does happen," Kovach told Fox News, adding she does "hear stories through the grapevine" about women and members of the LGBT community who are discriminated against by medical professionals.
Peterson told the Detroit Free Press she decided to go public with her story to help prevent it from happening to other women in the future.
"There's no greed associated with this. It's just a basic human right. He is a medical professional, and he took an oath to take care of patients and he failed to do that," Peterson said, adding she doesn't "wish any ill intent on anyone."
"I wanted to make sure people are aware of this because I had no idea. I was naïve in that sense. I knew there were people that opposed things like birth control and Plan B, but I didn't think I could get denied a prescription from my doctor," she continued. "It was quite an eye-opener for both of us and for my family as well."