Mexican Child with Tumor Receives Extended Stay in U.S. for Treatment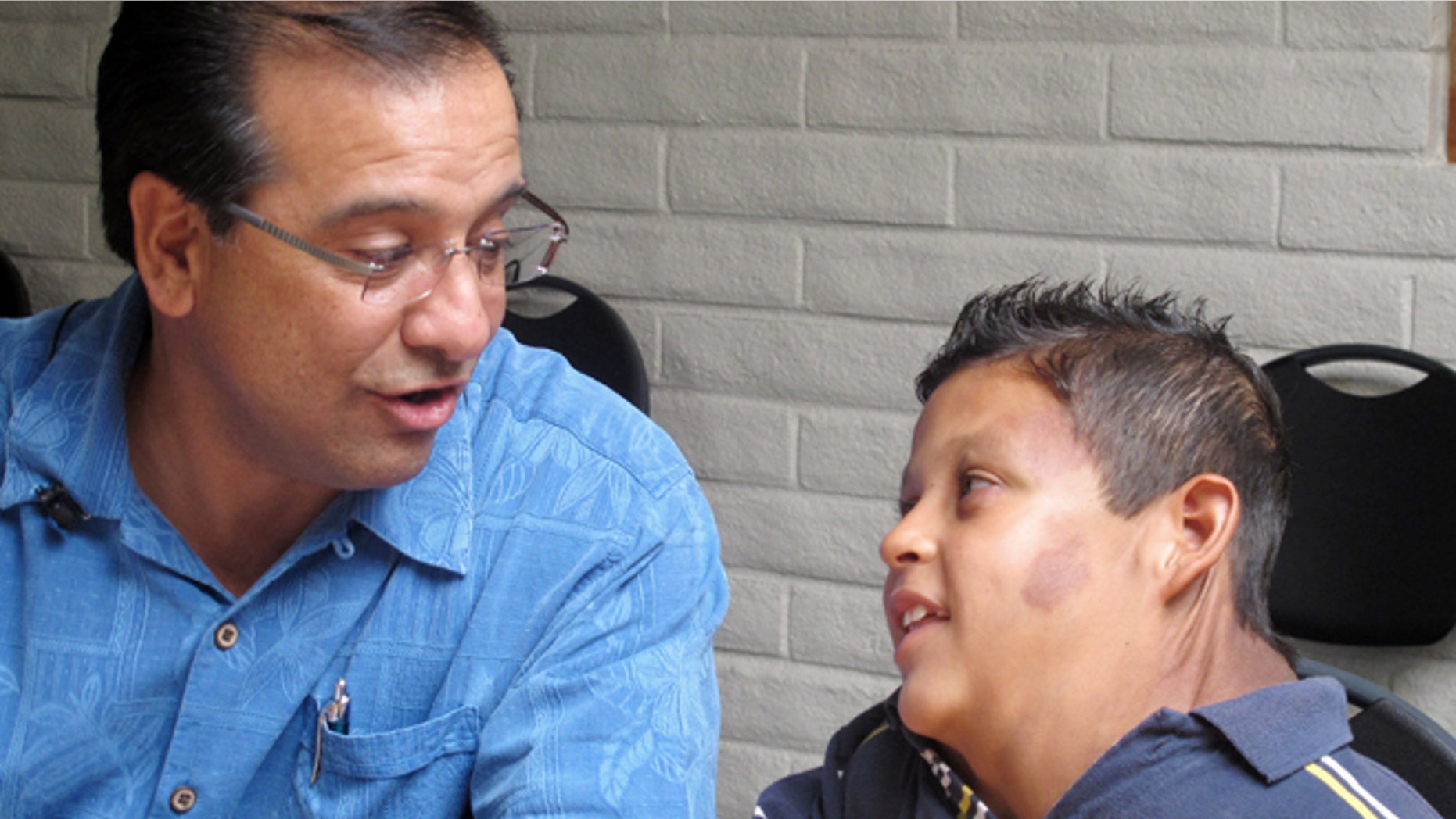 A 9-year-old boy from Ciuadad Juárez with a massive tumor has been granted an extended visa to obtain treatment in New Mexico.
According to Kevin Abar, an assistant special agent in charge of Homeland Security Investigations in New Mexico, the boy, known as José, can travel back and forth from Mexico with his parents. Abar said the extended visa is needed so that José can undergo a series of surgeries and treatment for mixed venous lymphangioma on his shoulder.
His parents said the tumor has grown so large that it affects his eyesight and could move into his heart.
The family, which does not have any money for medical care and reside in a gang-infested neighborhood that is known as one of the deadliest cities in the world, has previously sought treatment in Juárez and El Paso. But they did not receive any assistance in removing the tumor, which has been afflicting José since birth.
Members of a New Mexico Baptist church saw him near an orphanage and sought help. In July, U.S. federal agents then took the boy across the border for treatment in New Mexico. His condition prompted New Mexico Governor Susan Martinez to urge federal officials to extend his family's stay in the U.S.
"I refused to believe that there was nothing we could do for this boy," said Denise Gutíerrez, a victim assistance coordinator for Homeland Security Investigations.
The U.S. Border Patrol helped the family enter the country.
"We are all trying to stay positive and believe that there is something we can do for this boy and his family," said Abar.
Based on reporting by the Associated Press.
Follow us on twitter.com/foxnewslatino
Like us at facebook.com/foxnewslatino