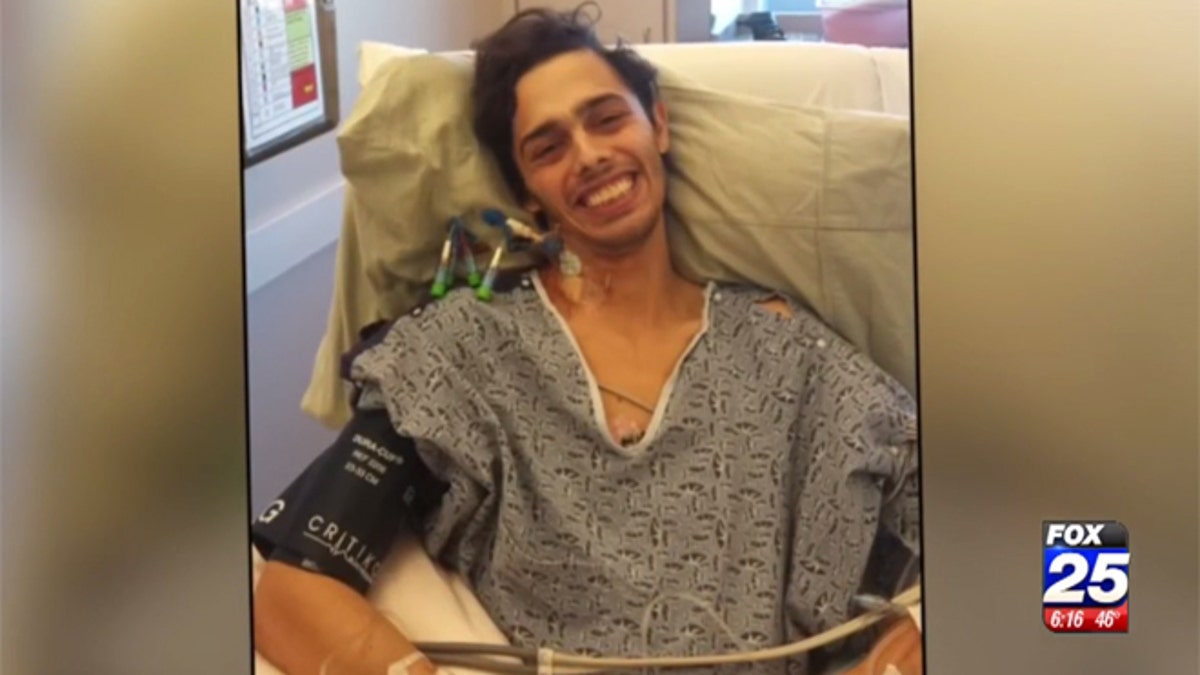 A team of Massachusetts General Hospital doctors are monitoring a 26-year-old man who recently underwent an experimental surgery to receive a potentially life-saving organ infected with hepatitis C.
Hepatitis C is a contagious liver disease that varies in severity. According to the Centers for Disease Control and Prevention (CDC), it is primarly spread through contact with the blood of and infected person, and can either be categorized as acute or chronic. An estimated 2.7 to 3.9 million Americans are living with chronic hepatitis C.
Ben Blake underwent his first liver transplant at just 7 months old, and has spent the better part of his adult life in and out of hospitals for various illnesses, Fox 25 reported.
"A normal kid's like 'Oh after practice I'm going to go play with my friends,' and I'm like 'I'm going to go home and go to the hospital,'" Blake told Fox 25. "So I just – I don't know it became a part of my life I guess."
At the height of his illness, Blake told the news outlet he would work for three or four hours and spend the following two days asleep. He was placed in the intensive care unit and eventually entered a medically-induced coma, but couldn't get off the transplant waiting list.
"I was seeing the decline, and it was happening right before my eyes," Blake's father, Duane, told Fox 25.
When doctors presented the family with the idea of a transplant involving an infected organ, they jumped at the opportunity, which they saw as a chance to spare Blake's life. Before the surgery, Blake was placed on a drug regimen with a high rate of curing hepatitis C infections.
"The benefit of getting the liver transplant greatly outweighed, we thought, the small risk of getting hepatitis C – especially with these new drugs that we have," Dr. Parsia Vagefi, associate director of the Liver Transplant Program at Massachusetts General Hospital, told Fox 25.
Nearly a month after undergoing the transplant, Blake said he feels like a new person. Doctors are hopeful about his prognosis and he is planning a career in baseball scouting.