Marine using dark humor to get through cancer diagnosis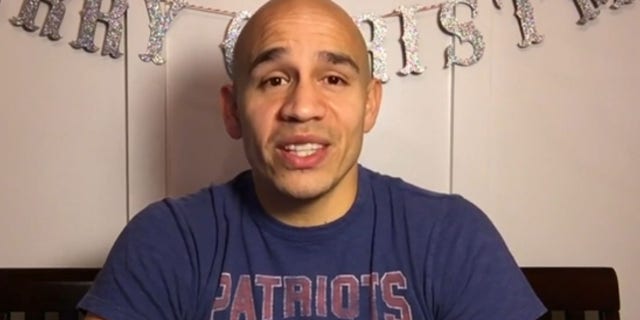 NEWYou can now listen to Fox News articles!
A Marine who was diagnosed with Hodgkin's lymphoma the day after Thanksgiving is tackling the disease head on while documenting it in a series of short videos titled "F- -k Cancer." Reserve Staff Sgt. Mark Fayloga is using dark humor to get him through his treatments, Marine Corps Times reported.
"When I was finalizing the name, my cousin just texted me: 'You should call it 'F- -k Cancer,' because f—k cancer!'" Fayloga, a director of digital engagement with the office of Marine Corps communications, told the news outlet.
Fayloga posted his first video Monday which includes footage of him receiving his diagnosis in the doctor's office. It also includes an emotional phone call with his mother, but turns lighter as he jokes about getting away with more, like eating the last cupcake, because of his diagnosis.
Fayloga told the Marine Corps Times that he has an appointment with his oncologist January 5 and expects to begin treatment right away, and he's fully confident that he will beat cancer.
"That's the attitude you have to have, right?" he told the Marine Corps Times. "You can't go into anything with a losing attitude."
He also plans to continue working as long as he can, but is having trouble breathing due to the disease.
"You want everything to feel as normal as possible," he told the outlet. "Going to work feels normal – talking with my team, with the Marines, joking around. That's all I want is to have that again."