Girl with cancer gets final, unforgettable Christmas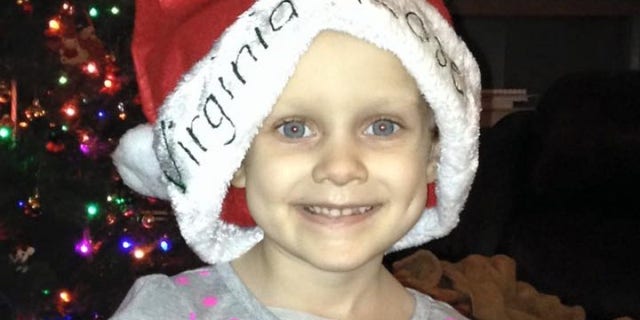 A 4-year-old Virginia girl given months to live in September held on for one final Christmas before passing away Tuesday, reports WTVR. But thanks to friends, neighbors, and complete strangers, Virginia Rose Vandermark had a magical Christmas before Dec. 25 hit.
According to ABC News, Virginia was diagnosed with acute myeloid leukemia in April. "With her little body failing … it would not be expected she would make it to Christmas this year," Virginia Rose's father Jonathan Vandermark tells WTVR.
And so the family had been trying to celebrate Christmas for her every weekend, with a big celebration being held earlier this month. "We have a no crying in front of Virginia rule," Vandermark says of that night.
It "was a hard night to keep that rule." Neighbors put Christmas decorations up early in November, and strangers from as far away as New York and California sent angels for the Vandermarks' front yard, WTVR reports.
A GoFundMe page raised $15,000 in Virginia Rose's name to help both the 4-year-old and other children fighting cancer, according to the Richmond Times-Dispatch. In the weeks before Virginia Rose died, neighbors caroled for her and a mini-parade was held in front of her house, ABC reports.
"She looked really tired, but she sparkled a little bit when she saw Santa Claus in her own front yard," a neighbor says. On Tuesday, her family thanked everyone who made her last weeks so special.
"This fight has been extremely difficult, but in the worst of circumstances we have seen the best in others," Vandermark said earlier this month. (A Canadian town came together to give a boy with cancer one final Christmas.)
This article originally appeared on Newser: Girl With Cancer Gets Final, Unforgettable Christmas
More From Newser