Girl battling kidney cancer gets ride to final chemo session in fire truck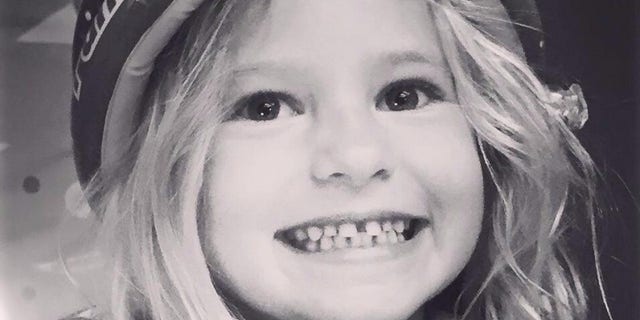 NEWYou can now listen to Fox News articles!
A 6-year-old California girl battling kidney cancer befriended members of her local fire department, and they were on hand to give her a lift in their station's truck to her final chemotherapy appointment.
The Moraga-Orinda Fire District drove Finley Brown to Oakland's UCSF Benoiff Children's Hospital on Monday, Dec. 21, TODAY.com reported. Her younger brother Cooper, 4, also was invited on the ride. Finley had befriended the firemen at a festival over the summer.
"We've always taught our kids that whenever they see a fireman or a police officer or a soldier, it's nice to approach them and thank them for keeping us safe," Finley's mother, A.J. Brown, told TODAY.com.
One of the firemen, Lucas Lambert, told the news station that Finley marched right up to the group of firemen at the festival and started talking to us with a "ton of confidence."
"She wasn't shy at all. She introduced both her little brother and babysitter to us and had no problems asking questions. And then she went on to tell us her story and started showing off her scars and telling us what she had been through the past month or so," Lambert told TODAY.com.
The firemen got to know the Brown family and even launched a fundraising campaign to send them to Disneyland in April.
"She's definitely excited to get back to regular kid stuff," Brown told TODAY.com.