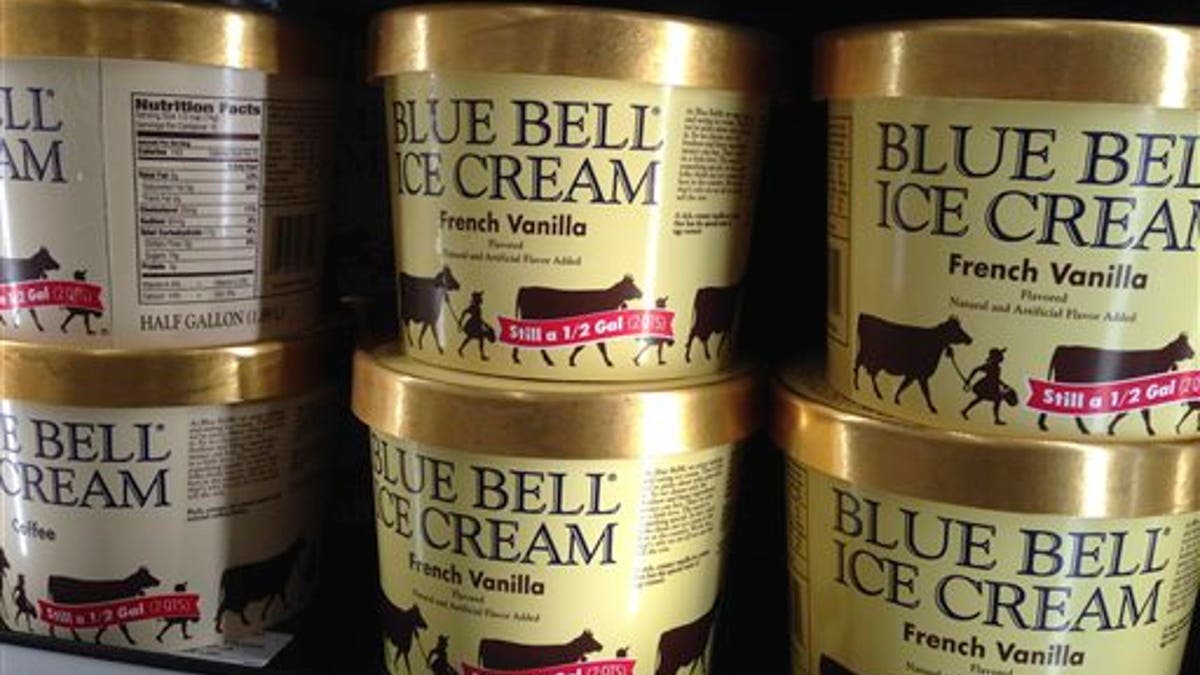 A man is suing Blue Bell, saying he contracted listeria-related meningitis after eating ice cream produced by the company.
David Philip Shockley seeks unspecified damages in the negligence lawsuit filed Tuesday in Austin.
Texas-based Blue Bell recalled all its ice cream and halted production in April after a series of listeria infections linked to its products.
The lawsuit says Shockley was hospitalized with respiratory failure and septic shock in October 2013 after eating Blue Bell products while working at a retirement complex in Houston. The lawsuit says doctors diagnosed him with listeria meningitis with encephalitis.
Shockley, who suffered brain damage, now lives with relatives in Snow Hill, Maryland.
A state health services department spokeswoman declined comment, saying the agency doesn't publicly identify patients.
Blue Bell didn't immediately comment Wednesday.