Man posts photo of self in coma as drugs warning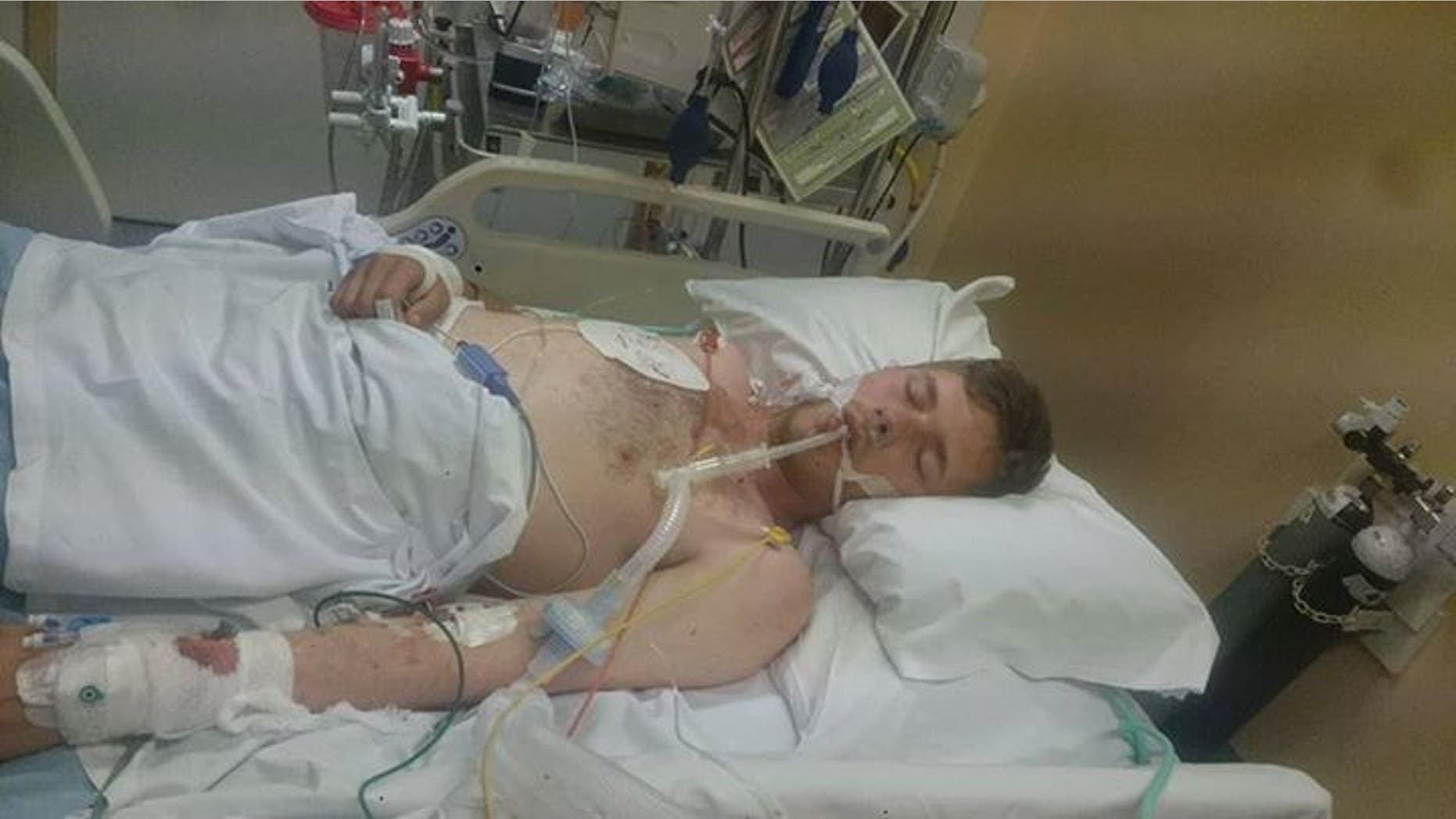 Several people fell seriously ill at the Kendal Calling music festival in the UK late last month, and one of them has posted a sobering photo of himself in a medically induced coma on Facebook to send a message.
Jordan Blackburn, 20, was in the hospital for three days, but his friend Christian Pay, 18, was pronounced dead after being admitted, reports the BBC.
"I thought my world was about to end," Blackburn's mother says. "I knew about Christian and I just thought, 'This is it.' ... He was laying in his hospital bed and he just looked and he said, 'I've been given a second chance at life, haven't I?' and I said, 'Yes, you have.'" Blackburn wrote on his Facebook post that he isn't looking for likes or shares, but that he simply wants to "raise awareness" about the "careless use of uppers at festivals, or any other time for that matter." The group of friends reportedly took as many as three types of unknown pills at the festival, which are believed to have been stamped with the Rolls-Royce and Adidas logos, reports the Daily Mirror.
His mother adds that physically he's tired but recovering, and he has "what I would term as survivor's guilt." On his Facebook post, Blackburn writes, "Miss you mate, I'll make you proud." (This woman's obituary is also the candid sharing of an overdose.)
This article originally appeared on Newser: Guy's Warning Photo: This Is My Coma on Drugs
More From Newser