Man gives fiancee in need of transplant his kidney for Christmas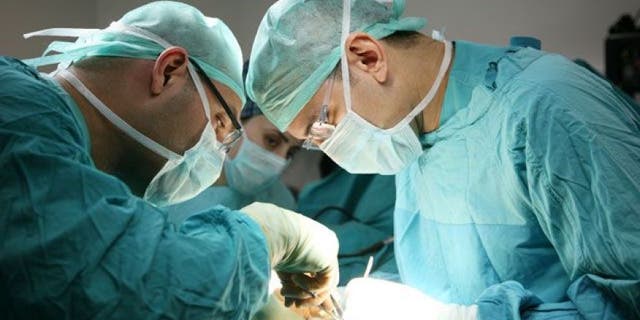 For Christmas, Bairon Garzon gave his girlfriend his heart — and his kidney, too.
Raquel Gomez, 27, was born with Alport syndrome, a genetic disorder that can cause kidney disease. About two years ago, she began to feel sick and run-down.
In September 2014, Gomez began requiring dialysis, connecting herself every night to a machine through a tube in her stomach for 10 hours. Since she had to be plugged into her dialysis machine by 9 p.m. each night, it put a damper on her social life with her boyfriend of six years, Garzon, 29.
The couple from Woodside, Queens, could no longer travel, one of their favorite pastimes. Gomez would be constantly exhausted ­after the nightly treatment.
The uncertain future didn't scare Garzon: He proposed to his girlfriend on Christmas Day last year. But they knew the only way to a normal life was a new kidney.
Gomez was already on the donor list, but average wait times for kidneys in New York are five to 10 years, the longest in the nation. Her father also suffers from kidney disease and he's been on the list for six years so far.
Gomez's mother and sister both offered to be donors, but their blood types made them ineligible.
Garzon was her knight in a shining hospital gown.
Click for more from The New York Post.