Man dedicated to a cure for grandson with genetic disorder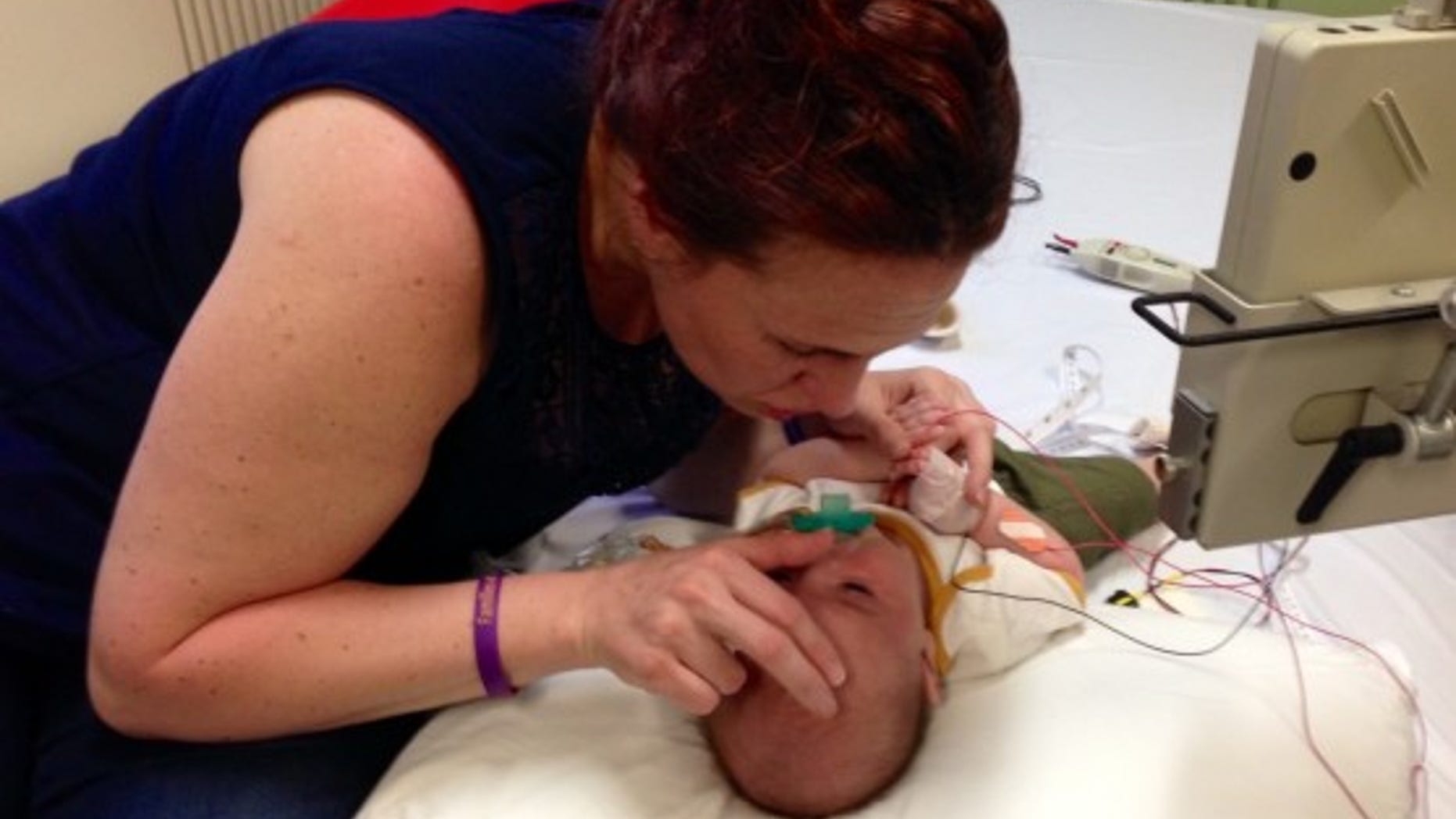 When the Tim and Tara Silva welcomed their first child, Jackson Conner, in early 2014, the entire family was thrilled about the birth of the happy, healthy baby – especially Tim's father, David.
Eight weeks later, the Garwood, N.J. couple, noticed Jackson wasn't grabbing or moving his arms and legs like other babies his age and brought him to the doctor, the Edison/Metuchen Sentinel reported.
Jackson was diagnosed with spinal muscular atrophy (SMA), specifically SMA type 1, a genetic neuromuscular disease characterized by muscle atrophy and weakness. The disease generally appears early in life and is the leading genetic cause of death in infants and toddlers.
According to the SMA Foundation, SMA is caused by defects in the Survival Motor Neuron 1 (SMN1) gene that encodes the SMN protein. The SMN protein is critical to the health and survival of the nerve cells in the spinal cord that are responsible for muscle contraction, the motor neurons. No known cure exists.
Now, Jackson's grandfather, David, is working to raise funds for a cure, and hopes to attract a celebrity to raise awareness about the illness.
David, who is disabled and has survived several life-threatening medical events, told the Sentinel he wants to fundraise enough money to cover travel expenses and accommodation costs for Jackson, as he can't fly or take public transportation due to pressure on his lungs and the risk of infection. A run/walk fundraiser is also being organized for September.
The Silvas hope to enroll Jackson in a clinical trial and are encouraging others to go for genetic testing before starting a family.
Click here to donate to Jackson's Journey.