Legionnaires' disease in Lisbon hospital kills two, 32 infected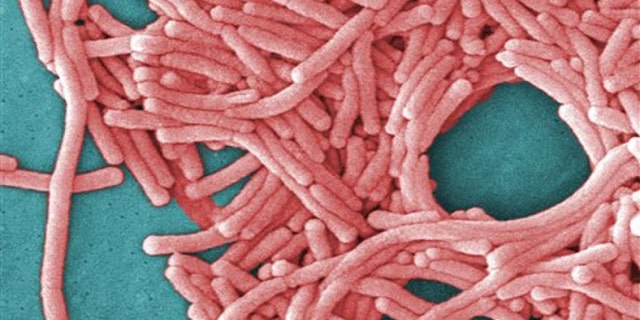 NEWYou can now listen to Fox News articles!
LISBON – An outbreak of Legionnaires' disease in a large Lisbon hospital has killed two people and made at least another 32 sick since it was first detected a week ago, Portugal's health authority DGS said on Tuesday.
Five people were in intensive care after contracting the severe form of pneumonia while interned at the Sao Francisco Xavier hospital in Lisbon's western Restelo area.
Most of the 34 confirmed cases involved elderly people with other chronic conditions. The authorities said experts were working to establish the source of the bacteria and it was still too early to say whether it was inside the hospital itself.
MINNESOTA COUNTY SCRAMBLES TO CONTROL DEADLY TUBERCULOSIS OUTBREAK
In 2014, Portugal's worst ever outbreak - also one of the world's largest - of Legionnaires' disease killed 10 people and infected a total of 336 people. It was traced back to industrial cooling towers at the Vila Franca de Xira area just northeast of Lisbon. Most of those infected lived or worked in the area.
The disease is contracted by breathing in a mist or vapor contaminated with the Legionella bacteria, which can grow in cooling towers, showers, spas, hot tubs and other water sources. It is not transmitted directly from person to person.
Elderly people and those in poor health are the most vulnerable. The illness is named after a 1976 outbreak at an American Legion convention in Philadelphia, which killed 34 people.