Koala Given Radiation Treatment to Treat Excessive Drooling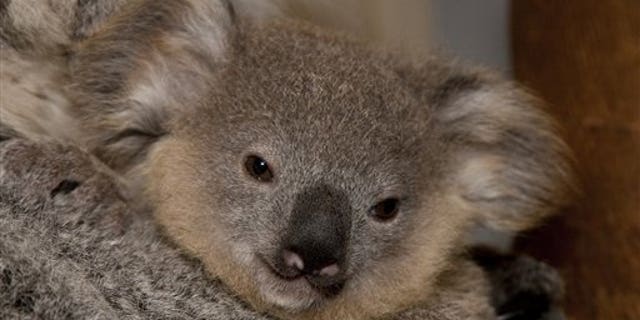 A wild koala in Australia has received its first dose of radiation therapy to treat a rare case of excessive drooling, The Courier-Mail reported Wednesday.
Australia Zoo Wildlife Hospital veterinarian Dr. Amber Gillett said Sprinkles the koala suffered from severe skin infections and was in desperate need of treatment to improve her quality of life.
Sprinkles has been raised at the wildlife hospital since she was admitted as a joey almost a year ago following a car accident that killed her mother.
The young koala was handed a life-line by Dr. Rod Straw, the founder of the Brisbane Veterinary Specialist Center, who provided radiation to reduce the size of Sprinkles salivary glands to halt the flow of saliva from her mouth.
Straw said radiation was most commonly used to treat cancer but it had been applied to reduce salivary glands in humans and he hoped Sprinkles would make a full recovery.
"The side-effects for the short-term are virtually zero. What we don't know are the late effects," he said.
"What we hope is that she does have a rapid improvement, that she'll grow and breed and go back to the environment."
Gillett said she had seen only two other cases of excessive drooling in koalas and both had to be euthanized.
Click here to read more.