KFC sickens 247 in Mongolia as inspectors reportedly find E. coli in soda, bacteria in water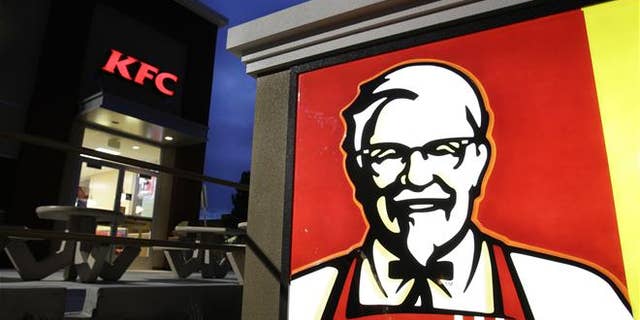 Nearly 250 customers reported diarrhea and vomiting after dining at a KFC restaurant in Mongolia last week, where health authorities reportedly said they found bacteria in the drinking water and E. coli in the soda as well as other serious health violations. At least 42 of the costumers required hospitalization, with authorities announcing plans to shutter the chain's locations to conduct inspections.
Health authorities traced the illnesses to a KFC located at the Zaisan outlet in Ulaanbaatar, but an official with the Metropolitan Professional Inspection Agency told Reuters it would "carry out inspections for the other KFC branches from Feb. 18 to Feb. 21 and suspend their operations when we do the inspections."
CHILDREN'S MUSEUM HEART DISPLAY TIPS GRANDPA OFF TO POTENTIALLY LIFE-THREATENING CONDITION
There are at least 11 branch locations throughout the country, although officials pointed to the franchise's local license holder, Tavan Bogd Group, as the responsible party. Tavan Bogd Group also holds rights to Yum Brands Inc.'s Pizza Hut chain.
"We deeply regret the negative impact that many people have suffered, especially to our guests of the Zaisan restaurant, and we are working to support our team members and customers during this difficult time," KFC Global spokeswoman told Reuters.
PHILIPPINES SAYS 136 PEOPLE HAVE DIED IN MEASLES OUTBREAK
"KFC Mongolia is cooperating fully with the government's investigation and recommendations around addressing the source of the incident," the spokeswoman said. "This includes a thorough investigation of all KFC Mongolia restaurants, and specifically into determining the exact cause of the reported incident."
CLICK HERE TO GET THE FOX NEWS APP
Tavan Bogd Group launched its first KFC location in 2013, Bloomberg reported. A spokesperson told the news outlet that the company would retrain its staff, but all other locations remain in operation.
Reuters contributed to this report.