Inactive Parents Equals Inactive Kids, Study Says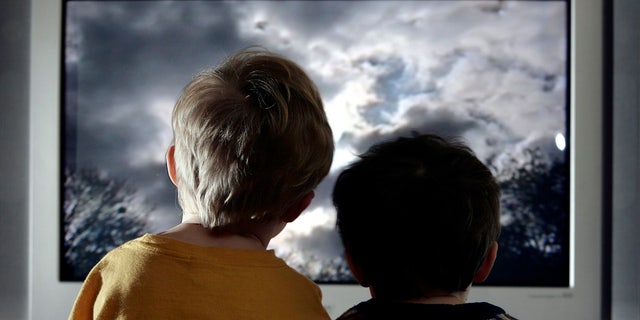 NEWYou can now listen to Fox News articles!
Parents are the key to alleviating obesity among Latino kids, according to a study.
The research, published in this month's journal Pediatrics, measured core muscle activity in 80 Hispanic parents and 85 of their preschool-aged children. For one week, the participants who were mostly mothers and first-generation Mexican immigrants wore a small device that registered muscle movement every 10 seconds.
Sitting at a desk with your legs crossed and one foot wiggling would constitute mild physical activity. Leisurely walking would be considered moderate activity. Reclining and doing little more than breathing is sedentary.
Parents spent about 80 percent of their day being sedentary, and their children who were between 3 and 5 years old spent nearly 70 percent of their day that way.
"We were shocked," said Shari Barkin, principal researcher from Vanderbilt University Kennedy Center, and a mother of three. "We expected children in this age group to be constantly moving but they were almost as sedentary as their parents."
The children spent about four hours each day around media, said Barkin.
But she and her team are working on a more detailed, seven-year study that would account for how families spent their time during the day.
Children of immigrants tend to be more sedentary than children born in the U.S. Among Hispanics, 22 percent were physically inactive compared to 9 percent of non-Hispanic white children, according to other research.
That inactivity may help explain why obesity among U.S. preschool age children has doubled in nearly 30 years with a high prevalence among Latinos, according to the National Health and Nutrition Examination Survey administered by the U.S. Centers for Disease Control and Prevention.
The problem is so extreme in the Hispanic population, the U.S. Dept of Agriculture recently gave a five-year, $3.75 million grant to the research arm of a community group at Cal State University Long Beach to find ways to combat the epidemic.
Approximately 30 percent of children are considered overweight and about 15 percent obese. Among Mexican-Americans, 39 percent are overweight and 24 percent are obese, according to the Centers for Disease Control and Prevention.
Low-income, preschool Hispanic children had the second highest obesity rates (18 percent) in the nation, after American Indian/Alaska Native preschoolers (21 percent).
The result is that related diseases, such as type 2 diabetes, high cholesterol and high blood pressure are showing up in children.
Changing what the kids eat is only part of the obesity puzzle. Instead, parents need to take kids out to playgrounds or for walks, said Barkin.
"Parents really matter … that has huge implications," said Barkin.
Soni Sangha is a freelance writer based in New York City.
Follow us on twitter.com/foxnewslatino
Like us at facebook.com/foxnewslatino