Huggies debuts special preemie diaper for babies weighing less than 2 pounds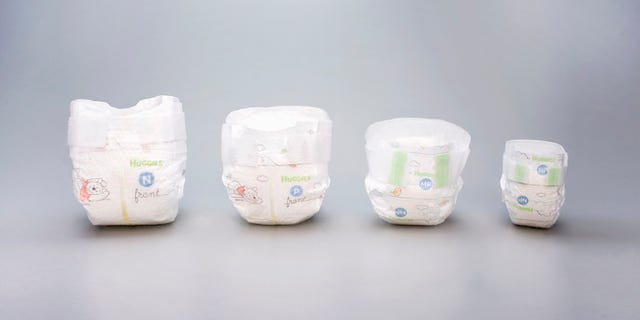 One of the nation's leading diaper brands has launched a new line of products specifically created for babies born weighing under two pounds. Huggies Little Snugglers Nano Preemie Diapers debuted Feb. 1, and are specially designed to protect the babies' delicate skin.
The diaper brand paired with nine neonatal intensive care units (NICU) centers as part of its "No Baby Unhugged" campaign to better address the needs of these infants. According to a campaign press release, fewer than 1.4 percent of babies born each year fit the targeted category, but the diaper is meant to promote optimal growth and development.
"We're passionate about helping all babies thrive, especially the smallest and most fragile," Eleonora Daireaux, vice president of Huggies North America, said in the press release. "This Huggies diaper reflects our ongoing commitment to deliver innovative solutions for the NICU. After hearing of the need for a diaper that meets the special requirements of these babies, our expert teams in skin science, research, product safety and manufacturing were inspired."
The diaper is outfitted with specially-sized fasteners and a narrow, absorbent pad to provide a flexible fit, according to the news release. It's made with a soft, smooth liner to offer protection from leaks without irritating the baby's skin.
"Good-fitting diapers are important to the healthy growth and development of our smallest patients," Anjanette Lee, an infant development specialist at Memorial Hermann Southwest Hospital in Houston Texas, said in the news release. "In our experience, we found Huggies Little Snugglers Nano Preemie Diapers conformed to the baby's bottom without gapping or limiting leg movement. The thinner fasteners and less material at the waist provided a good fit for baby while still protecting their fragile skin."
The partner Level III and Level IV NICU centers tested the diaper, which are part of a larger group of products targeted to premature infants. Other products include Huggies Little Snugglers Micro Preemie Diapers and Huggies Natural Care Extra Sensitive Wipes.