Michigan county jail under fire after woman gives birth on cell floor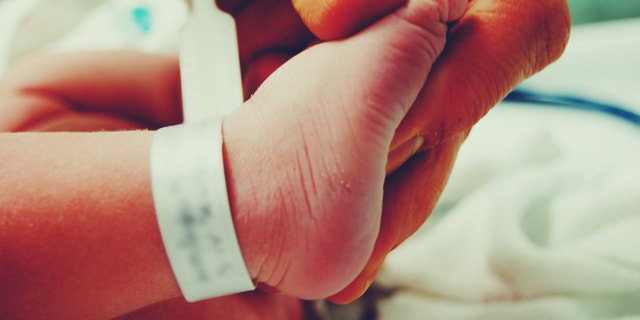 A Detroit-area sheriff is defending his staff over their actions nine months ago when a woman who was eight months pregnant was sent back to her cell three times before giving birth on the jail's floor. Macomb County Sheriff Anthony Wickersham said he is confident his medical staff acted accordingly despite video showing a pregnant Jessica Preston being sent back to her cell after telling them she was in labor, Local 4 reported.
Preston had been jailed for driving on a suspended license. Though it was her first offense, a judge ordered her to stay in jail for the 14 days leading up to her court date after she failed to pay a $10,000 cash bond, Local 4 reported.
"Two [employees] were working that day," Wickersham told Local 4. "They were on the phone with the doctor. The information at that time, the baby started to come, they took her off the cot, which is close to the wall, put her on the floor on a mattress and the baby was delivered," he said.
Preston told Local 4 that on the fifth day of her sentence she called for help at around 7:30 a.m. She claims she told the deputies that she believed she was in labor and wanted to see medical staff.
"[They said], 'We don't believe you," Preston told the news outlet. "'We think you're lying and you're not in labor. We'd be able to tell. There are certain things that are more apparent, so go back to your cell.'"
She said she rang a second time for help at 11:30 a.m., and video shows her being escorted to the medical area again. Preston claims staff called her a liar and sent her back. About 90 minutes later she returned for a third time with blood on her leg, and was transferred to a cell near the medical area, Local 4 reported.
Wickersham said the closest hospital is about three minutes away, but that the baby came too fast for the staff to act, according to the report.
"I don't have the medical records," Wickersham told Local 4. "The mother has them. I think that in all fairness the medical records should be brought out and let the people see what the medical staff did each time she was brought down."
Preston's son, named Elijah, was born a month early, weighing less than 5 pounds, KXAN.com reported. Preston's husband, Thomas Chastain, is angered that he missed his son's birth and was not there to cut the umbilical cord.
"I don't know how you can ignore something like that," Preston told Local 4. "To me, when I came to them bleeding, that should have been the real [sign.] I mean, I should have gone first thing in the morning. But when I come to you bleeding, eight months pregnant and bleeding, you go to the hospital."
Macomb County Jail is already under fire for two inmates' deaths. Jennifer Meyers died during a 30-day sentence for failure to pay child support in July 2013, and David Stojcevski died in June 2014 during a 30-day sentence for failure to pay traffic tickets, Local 4 reported.
Wickersham told Local 4 that he does not question his staff's decision to send Preston back to her cell, but that adding more medical staff, including a full-time doctor, would cost taxpayers more money.
"Obviously, that is going to cost taxpayers more money to increase that kind of contract," he said.