How to Give Thanksgiving Turkey a Latin Twist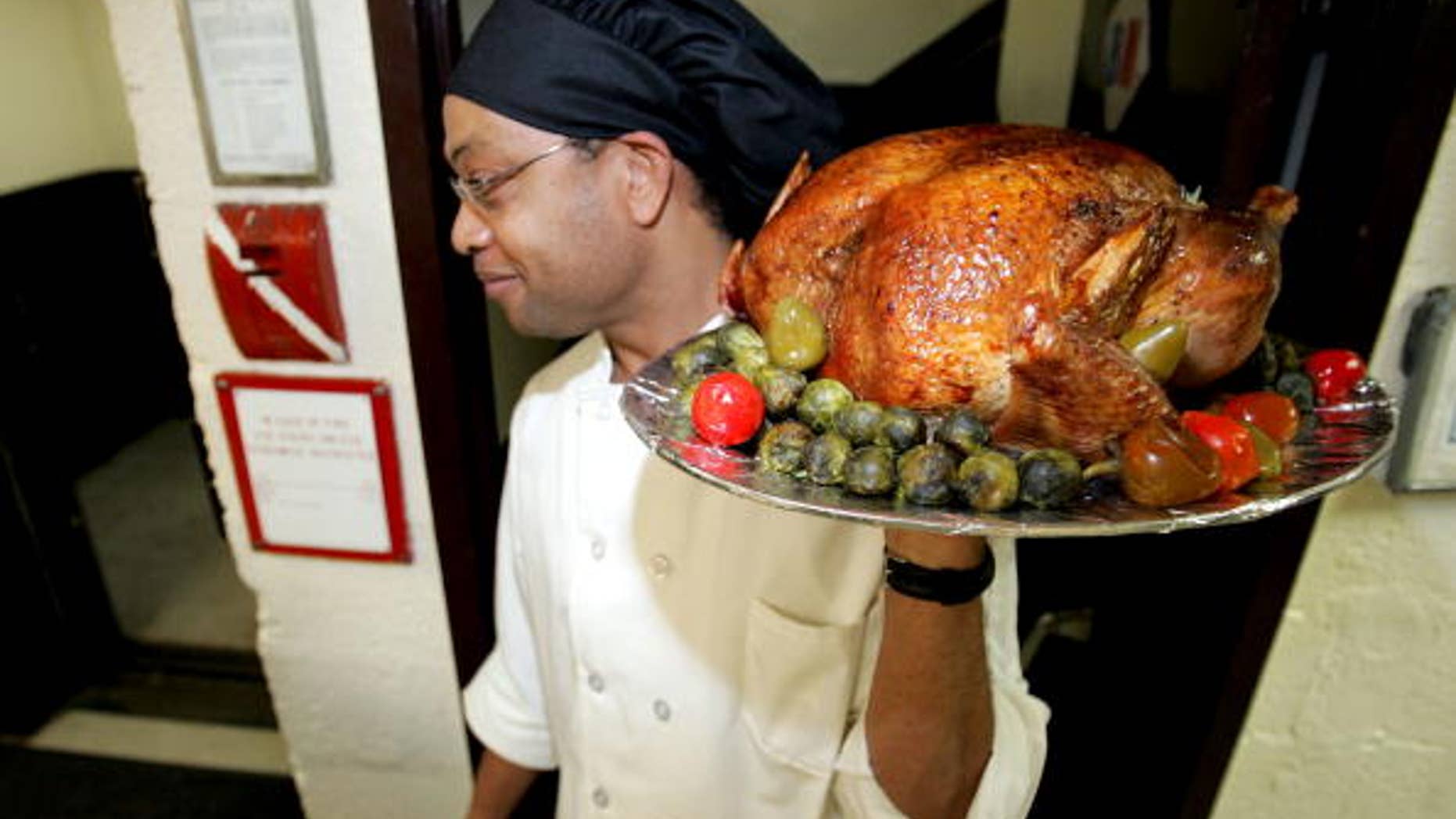 We all know Thanksgiving is primarily a U.S. recognized holiday, commemorating a harvest festival originally celebrated by the Pilgrims. But the meaning of Thanksgiving is universal. It's an opportunity to thank God for our blessings.  It's a time to lend a helping hand to those less fortunate. And it's a chance to express gratitude to all of those around you and show them how much you care by giving of yourself.
A big part of this significant holiday is the gathering of friends and family over an impressive meal of which all take part of.  With turkey being the focal point, it's important to get this main dish right.  And one way to do that is by giving it a Latin twist.
For this recipe, we use a 12 pound turkey.  This may sound small for a large group but if you think about it, it's approximately one pound per person and with so many other dishes on the table to choose from you'll want to leave enough room to taste everything.
This recipe was given to me by my mother, specifically for a roasted pork shoulder, which is special to me because it is one of my mother's best dishes.  I have since then modified it to make it applicable for the most exceptional turkey you will ever make.  

Ingredients
• 12-13 Pound whole turkey
• 6 Limes
• 1-24 oz. Bottle bitter orange marinade (located in the Latin aisle)
• 20 Garlic cloves, minced
• 1 ½ Tbsp. Dried oregano
• ½ tsp. Black pepper
• ¼ tsp. Ground cumin
• ¼ Cup extra virgin olive oil
• ¼ Cup white wine vinegar
• 1 Tbsp. Finely chopped Spanish olives
• 1 tsp. Finely chopped capers
• 1 tsp. Salt
• 2 Cups good white wine
Preparation
1. Two days in advance, start off with the brining method.  Empty the turkey cavity and place it in a pot large enough to submerge in water.  Pour over bitter orange marinade and freshly squeeze lime juice.  Add cool water.  Cover and refrigerate overnight.
2. One day in advance, season the turkey.  Begin by draining the turkey from the brining liquid.  Rinse thoroughly and drain again.
3. While draining the turkey, prepare your seasoning.  With mortar and pestle crush garlic, oregano, black pepper and ground cumin.
4. Then add olive oil, vinegar, olives, capers and salt. Mix well.
5. With a sharp knife, make a few one inch deep cuts throughout the turkey.  Spoon some of the garlic mixture inside the small cuts around the pork, and spread remaining mixture all over the turkey and under the skin (avoid the bone).
6. Cover and marinate overnight to let the flavors infuse.
7. Day of, preheat oven to 350 degrees.  Place the turkey on a roasting pan that has a floating rack (for even cooking) and place the neck and giblets under the rack. Carefully pour any of the liquid from the turkey into roasting pan and the 2 cups of wine.
8. Place turkey in preheated oven, calculating the roasting time according to the turkey's weight (about 20 minutes per pound).
9. After cooking, let turkey rest for 30 minutes before serving.
10. Serve alongside a basic gravy recipe.
Hints and Tips
• If a frozen turkey is purchase, thaw in refrigerator for a couple of days.
• For additional flavor, place bacon slices over turkey before cooking.
• Baste 3 or 4 times during first half of cooking.
• When turkey begins to brown, cover with aluminum foil.  Then remove the foil during the last 20 minutes of cooking time.  If using bacon slices, remove at this time as well.
• To check readiness, use a meat thermometer in the thickest part of the breast.  Temperature should read 180 degrees or higher.