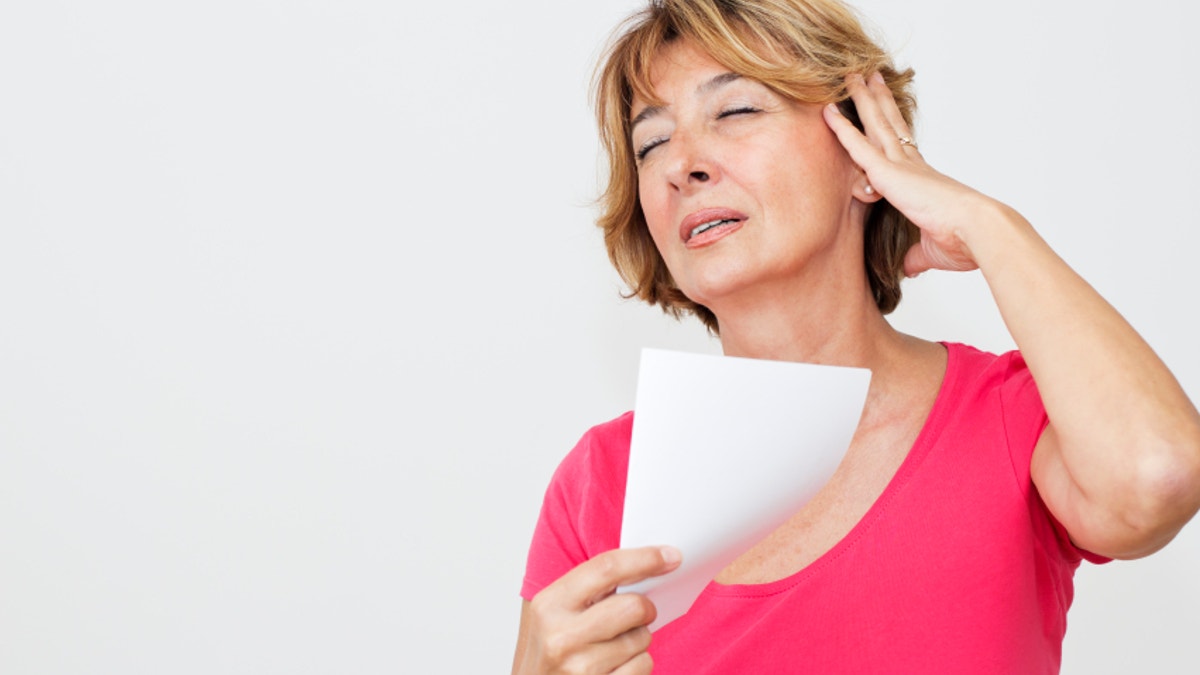 No woman looks forward to menopause, especially the accompanying hot flashes. Which is why a new study published in JAMA Internal Medicine may not bring relief to those hoping for a quick demise to the excessively warm, sweaty stage: A 17-year review of 1,449 women from a variety of ethnic, racial, and geographic groups (said to be the largest such study to date) found that hot flashes can last up to 14 years for some women—and that the earlier they start, the longer they may last, the New York Times reports.
"If you don't have hot flashes until you've stopped menses, then you won't have them as long," study co-author Dr. Nancy Avis tells the Times.
African-American women had the longest-lasting hot-flash symptoms with a median of 10.1 years, which was nearly double that of Asian women; the median number of years for Hispanic women was 8.9, while for non-Hispanic whites it was 6.5.
What causes those differences could be anything from genes and diet to how many kids a woman has had, Avis tells the Times. Those who have the flashes for longer also tend not to be as well educated, to have more perceived stress, and to experience more depression and anxiety (though it's not clear if such stress and emotional problems may help expedite hot flashes or if the hot flashes help bring those on).
There are ways to alleviate symptoms, USA Today points out: A woman in perimenopause (before menstruation fully stops) could take low-dose versions of birth control pills or even certain antidepressants. Additional suggestions from the National Institute on Aging: not smoking, sipping cool drinks when a flash is coming on, and dressing in layers.
One North Carolina woman who's been dealing with hot flashes for six years carries portable fans with her, telling the Times, "I'll be so glad when they stop—if they ever stop."