Holiday gift guide 2017: Health & Fitness
Whether you have a fitness enthusiast, a nutritionist wannabe or a yoga guru on your shopping list, everyone can use the gift of good health.
Here are 5 health-inspired gifts ideas:
1. 8K Flexwarm Jacket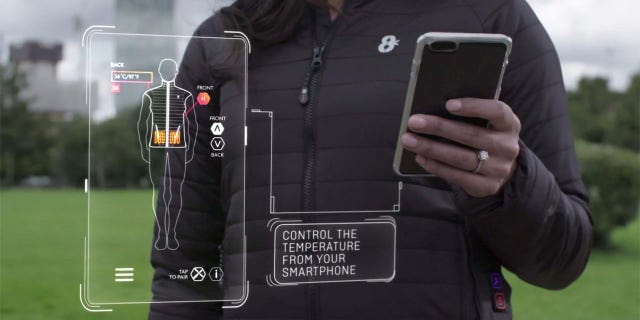 For your favorite hiker or outdoor enthusiast, pick up a jacket that is guaranteed to keep them warm.
8K Flexwarm jackets are heated apparel designed to let you adjust the heat inside the jacket from a smartphone app. The brand offers jackets and vests with a printable heating technology that provides three different heat zones and heat levels. With a push of a button the interior can heat up as high as 122 degrees Fahrenheit in as little as six minutes.
The jackets are powered by a battery pack so users can stay warm for up to 6 hours.
Price: $228, available at 8kflexwarm.com
2. Fitbit Iconic
If you're shopping for someone who wants to upgrade their fitness tracker or find one that's a little "smarter," consider Fitbit Iconic.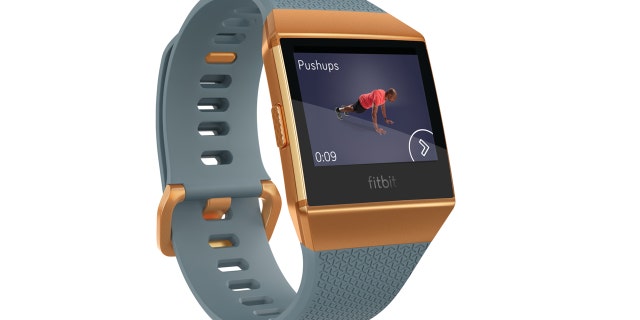 The Iconic is Fitbit's first smartwatch and latest release. It comes with a number of new features like personal workouts you can follow right on your wrist. In its personal coach feature, you can watch sequences that guide you through a 7-minute HITT (high-intensity interval training) type workout, a 10-minute ab series and chest exercises. Plus it includes complete waterproof swim tracking and on board music to keep you motivated.
The built-in GPS has been updated in the Iconic so you can see real-time pace and distance data, as well as elevations.
Another major improvement is their sensor technology. The watch uses a Sp02 sensor that can estimate blood oxygen levels, which could help track important health insights like sleep apnea.
Price: $299.95, available at fitbit.com
3. Upstep Insoles
Finding the perfect-fitting sneaker is not always easy, but a new service called UpStep makes insoles custom designed for all your daily activities and sports.
To give you or your loved ones the perfect fit, the company sends a footprint kit and questionnaire so you can note what activities and injuries you're working with. Once you send back your impression, UpStep's podiatrists designs an insole specifically to your feet and needs, which the company says will help you perform at your best and reduce your risk of injury.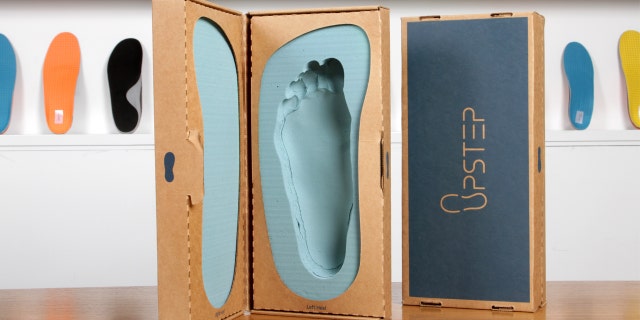 Price: $260, available at UpStep.com
4. Halo Sport
If you have a hardcore workout fanatic on your list, take a look at Halo Sport. They're headphones that stimulate specific learning areas of your brain to optimize your athleticism.
The process is called neuropriming, and it works by putting the brain's motor cortex in a temporary state of hyperplasticity, or hyperlearning. The company says when you wear them during a workout, it improves neuromuscular output which can lead to more precise, coordinated, and explosive movement.
In one case study, collegiate athletes who combined halo sport with training improved leg strength by 12 percent in two weeks.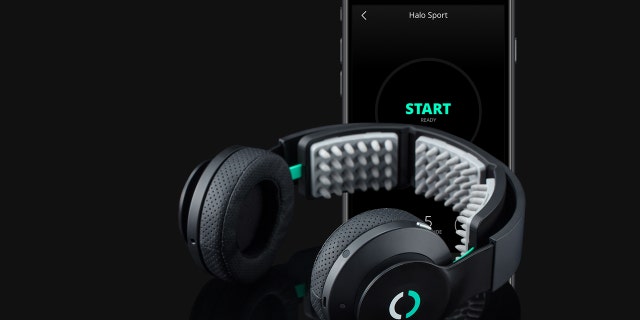 Price: $599, available at Haloneuro.com
5. Moov HR Sweat
One of the new must have fitness accessories this year is your own personalized fitness coach. Moov HR is a wearable with AI-powered voice coaching that pushes you through high intensity workouts based on heart rate so you burn more calories in less time.
Unlike other heart monitors, Moov HR uses LED lights and optical sensors to measure blood density around the temples to give you the most accurate heart rate data.
It can be worn as a sweatband or swim cap (Moov HR Swim) and works with Moov's personal coach app to give you move-by-move voice coaching in running, cycling and bodyweight circuit programs. The device also tracks and analyzes your performance during and after your workout so you can see you calorie burn, plateaus and progress.
Price: $99.95, available at moov.cc