High toxin level in California crabs prompts health warning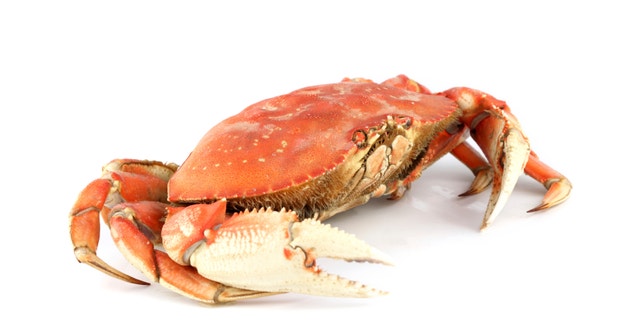 California health officials are warning people to avoid eating Dungeness and Rock crabs that contain dangerous levels of a neurotoxin.
The public health department on Tuesday said high levels of domoic acid have been found in crabs from the Oregon border to the southern Santa Barbara County line.
In severe cases, the neurotoxin can cause seizures, coma or death.
It's unclear whether the health warning will affect California's recreational Dungeness crab season, which begins Saturday.
The toxin is linked to a vast algae bloom off the West Coast — which has seen unusually warm ocean temperatures.
The toxin has affected shellfish and sickened seabirds, seals, dolphins and whales.
Oregon and Washington have halted or postponed razor clam digging. Oregon on Tuesday also warned against eating recreationally caught crab without removing the guts.