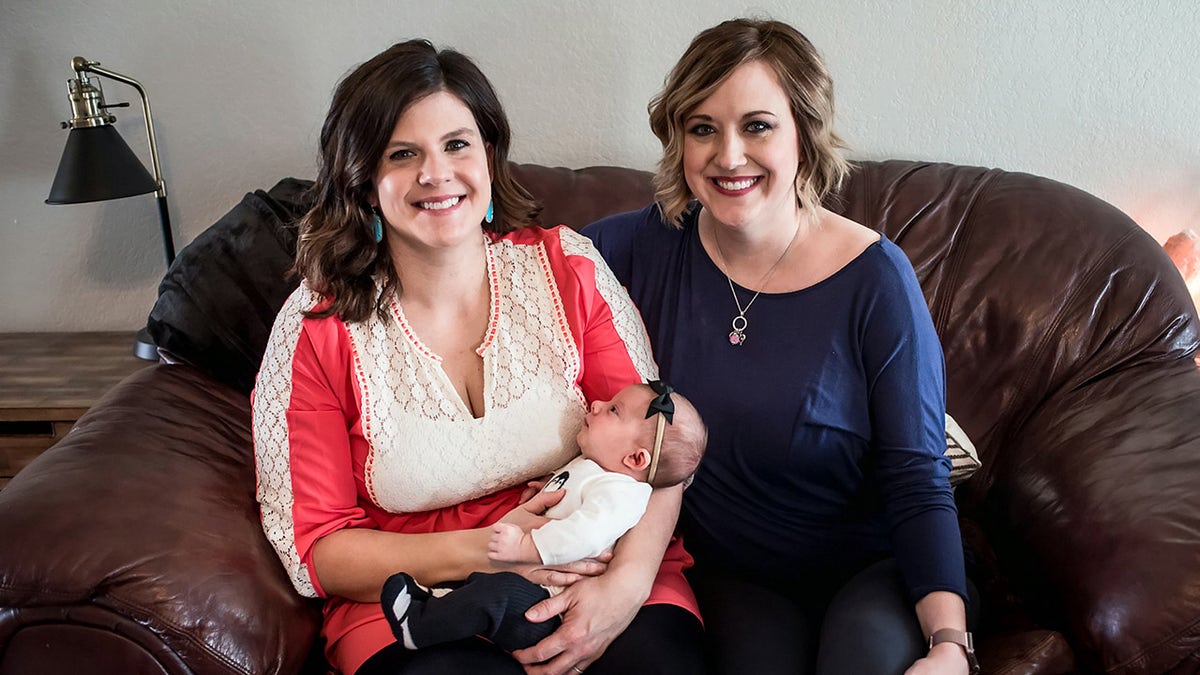 A grieving mother whose newborn daughter died just days after her birth saved another child in need by donating her breast milk.
Jenny Rogers gave birth to her baby girl, Everly Jade, at 31 weeks, after doctors discovered the girl was being affected by an intrauterine growth restriction.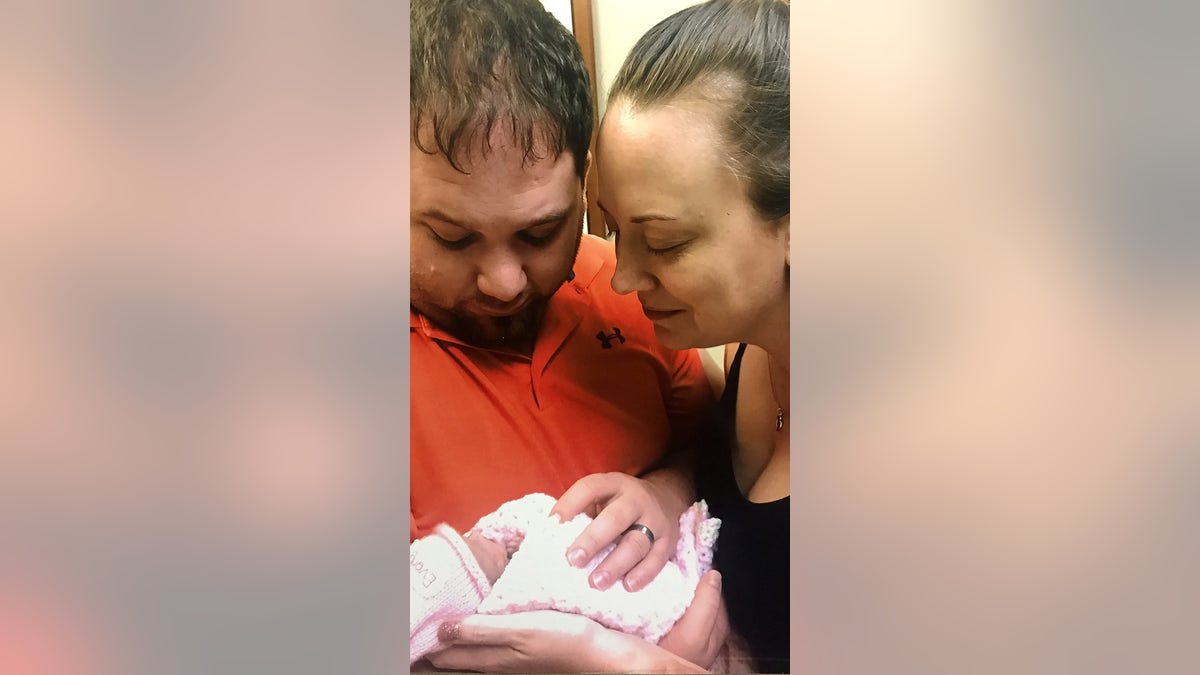 While the baby fought in intensive care, Jenny pumped milk every three hours and stored supplies in the hospital refrigerator. But Everly died at 6 days old, weighing just 1.4 lbs.
PREEMIE BABY PLACED IN PLASTIC BAG SURVIVES, MOM CALLS HIM 'MY LITTLE FIGHTER'
"When she passed away I didn't want my hard-earned milk to be thrown in the trash," the 34-year-old mother from Texas told news service SWNS.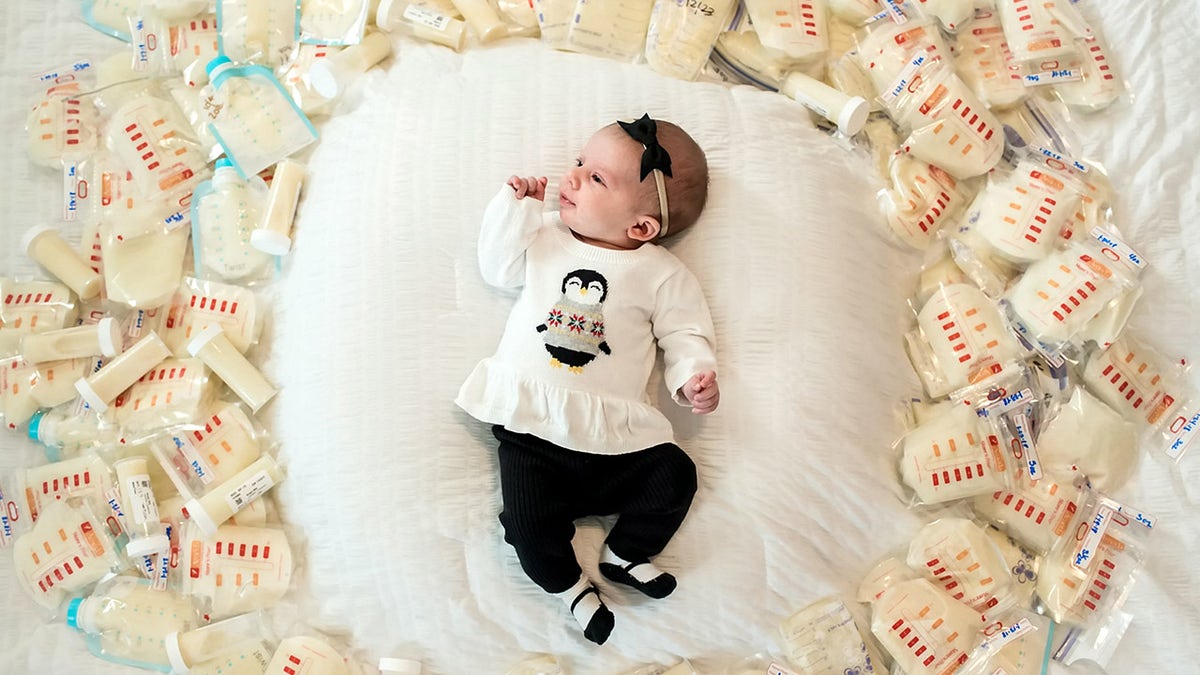 Rogers decided to donate her stored supply to another mom who was in desperate need, after a mutual friend put them in touch.
Dianne Burnett's baby girl, Merrytt, was battling a respiratory virus and was unable to nurse from her mother or take in formula.
"We tried her on formula but she would get a rash and throw up. She wasn't tolerating it," the 33-year-old mother said, explaining she didn't have enough milk supply to pump out.
7 BREAST-FEEDING DANGERS EVERY NEW MOM SHOULD KNOW
"Around that time, I got a phone call from one of my friends and she said, 'Jenny Rogers wants to give you her milk' and she filled me in."
The mother of two added, "When I heard about Everly, my heart broke."
"Jenny feels like family. We talk every day and I send her pictures of Merryt. She is like her second mom."