Gerber recalls food pouches that may be spoiled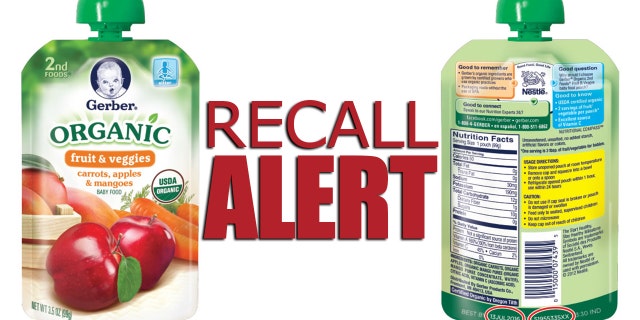 Gerber voluntarily recalled four batches of baby food pouches Thursday due to potential for spoilage during transport and handling.
The company's announcement affected two batches of Gerber Organic 2ND FOODS Pouches: Pears, Carrots & Peas (UPC 15000074319) and two batches of Gerber Organic 2nd FOODS Pouches: Carrots, Apples & Mangoes (UPC 15000074395) with best by dates of July 12, 2016, July 13, 2016 and July 14, 2016.
The recalled products were distributed nationwide in stores and online.
According to the company, the affected pouches may be bloated or product inside may have an off taste or odor.
Gerber advised consumers to dispose the pouches and contact the company at 1-800-706-0556 for replacement coupons.