Georgia mother, toddler fighting cancer together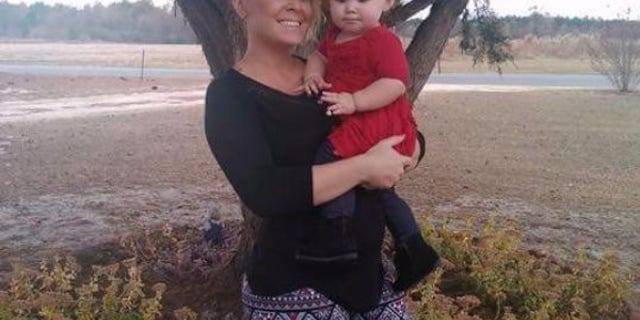 NEWYou can now listen to Fox News articles!
Dealing with even a single loved one battling cancer is tough for any family, but one in Georgia must now stay strong for a young mother and her 14-month-old daughter.
In June, doctors diagnosed Heather Wilson of Conyers, Georgia, with an inoperable stage 2 brain tumor, Fox 35 reported. On Dec. 20, Wilson's 14-month-old daughter, London, was diagnosed with a yolk sac tumor, which are usually found in the ovary, testes or the bottom of the spine. Also known as a germ cell tumor, these tumors are most often found in children between the ages of 1 and 2, according to Cincinnati Children's Hospital.
Wilson, who has two other children, has finished radiation treatment and is undergoing her third round of chemotherapy.
London has completed her first round of chemotherapy and will have another in several weeks.
"She is experiencing some side effects and has been sick, but she has been a warrior just like her mom," Pam Hunt, London's great aunt, told Fox 35.
Hunt created a GoFundMe page to support the family.
"We believe the power of prayer Is the reason for our Christmas miracle and for that we thank you all for binding in prayer with us!" Hunt wrote in a GoFundMe update after London was allowed to return home for Christmas.