Georgia community attempts world record for cancer awareness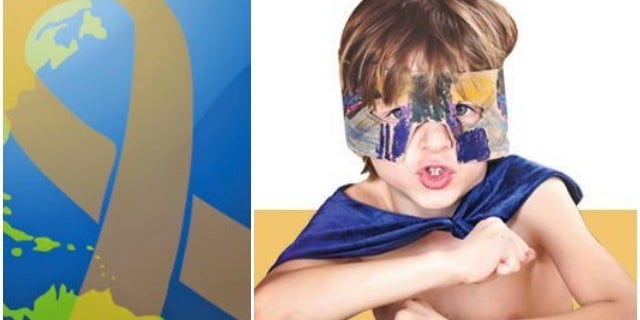 NEWYou can now listen to Fox News articles!
World records range from quirky to jaw-dropping, but one Georgia community is hoping its attempt raises awareness for childhood cancer.
On Sept. 25, the Ethen Richardson Foundation in Eatonton will try to create the world's largest gold awareness ribbon, which represents childhood cancer, Fox 5 Atlanta reported.
The event will be held at Putnam Middle School and participants plan to hold up pages to create a giant mosaic picture of the symbolic ribbon. The current world record is 4,200 people, and organizers hope for at least 4,201 to break the record.
"You could have the chance to help fight for the innocent lives that seem to be forgotten when funds are being distributed to cancer research," the Ethen Richardson Foundation said, according to the news channel.
The foundation was created in honor of its namesake, an 8-year-old who died not long after being diagnosed with diffuse intrinsic pontine glimoas (DIPG). DIPG made the news last year when college basketball player Lauren Hill died from the brain cancer after successfully raising $1.4 million for pediatric cancer research.