3-year-old girl saves 2 boys with organ donation after death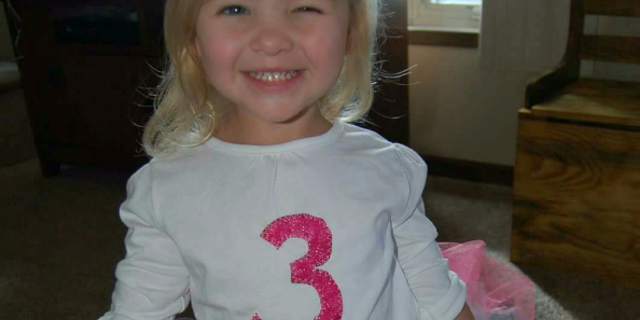 A 3-year-old Nebraska girl who died from terminal brain cancer Tuesday has posthumously saved the lives of two sick children, KETV reported.
Olivia Swedberg, of North Platte, was diagnosed with diffuse intrinsic pontine glioma (DIPG) in May.
"It's a tumor that centralizes in her brain stem and unfortunately there is a zero percent survival rate," Olivia's mother, Lauressa Swedberg, told KETV.
DIPG is the same type of cancer that college basketball player Lauren Hill passed away from in April. Hill made headlines after her diagnosis, fundraising $1.4 million for pediatric cancer research, according to non-profit group The Cure Starts Now.
After Olivia's diagnosis, the family went on a Disney cruise. While they were in Orlando, a stranger emailed, sharing the story of 2-year-old Lucas Goeller, a Pittsburgh boy who needed a liver transplant and had only a few weeks to live. Lauressa arranged a direct organ donation for Lucas.
"You look at those pictures and you look into her eyes and it's like her soul is coming," Lucas's mother, Jessica Goeller, told KETV. "It takes a very strong person to step out of that and show love for someone like our donor family did."
Angelo Giorno, 4, of Hershey, Penn., who was born with his intestines on the outside of his stomach received Olivia's intestine and spleen, KNOP reported.
The Swedberg family is finding peace, knowing their daughter is helping others, KETV reported.
"She is an amazing little girl and we will miss her so terribly, but I know that I have renewed faith," Lauressa told the news channel. "I have seen God's hand's work in this and how could I not move forward knowing what a miracle she was to these pleading praying families?"