Georgia boy battling cancer learns to fly like Superman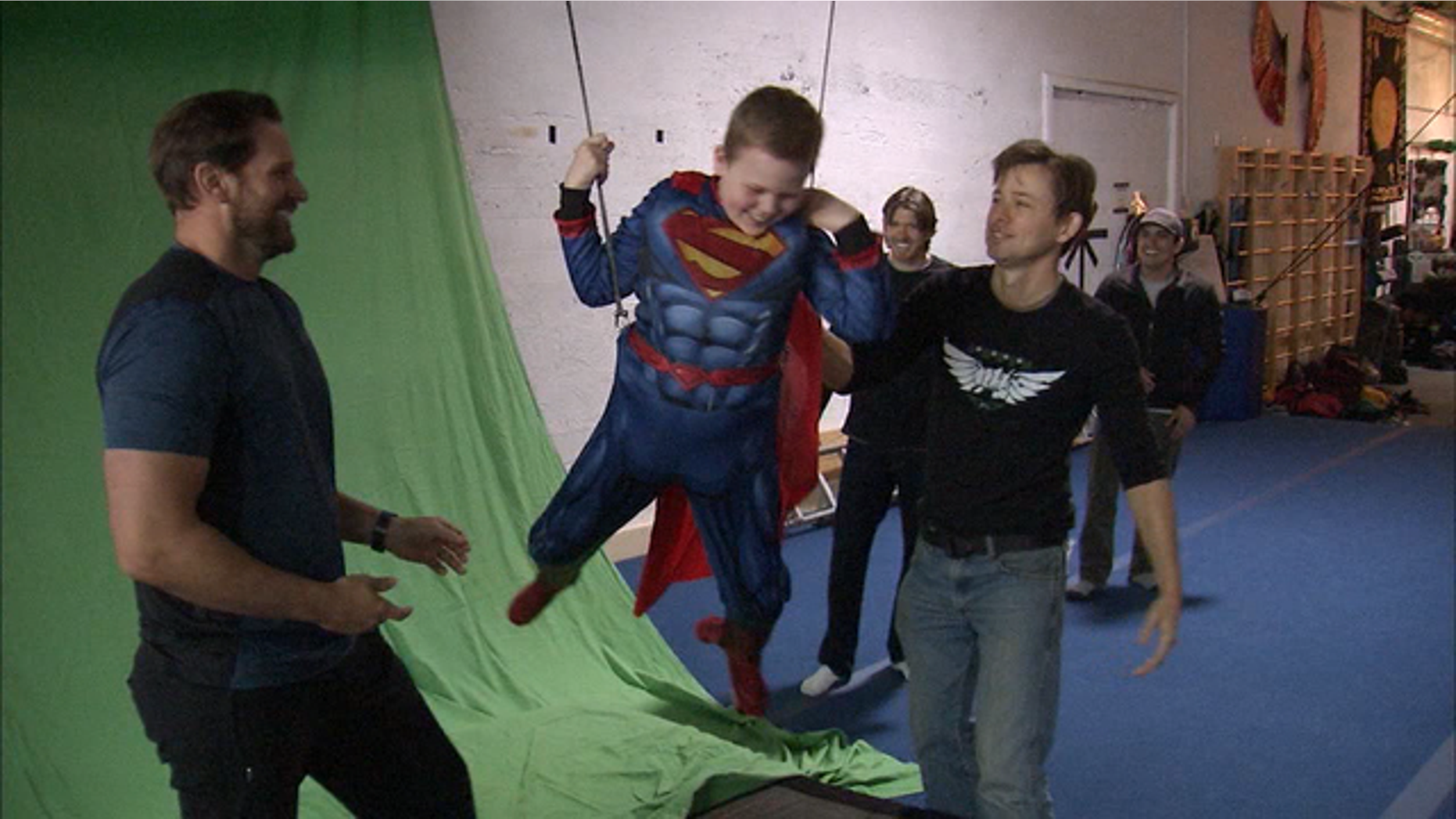 A 12-year-old Georgia boy who has spent more than half of his life battling leukemia was transformed into a superhero for a day thanks to a non-profit and a local gym that specializes in stunt work. Robert Hart, who was diagnosed with acute lymphoblastic leukemia (ALL) in 2010, learned how to fly and fight off villains while donning a Superman outfit and cape, Fox 5 Atlanta reported.
Hart's wish became a reality after his mother reached out to Brandy Angel, a social media photographer who created the non-profit "Be the Change." Angel reached out to Elizabeth Davidovich who owns SMASH Gym in Atlanta and arranged for Hart to train with other stuntmen.
"When someone like Robert wants to come by and says, 'I want to be just like you,' We all look at him and say, 'We all want to have your kind of strength,'" Davidovich told the news outlet. "To us, he's a hero."
Hart's mother said a day spent away from chemotherapy and radiation treatments helped her son enjoy being a kid again, especially since a recent treatment in Seattle did not produce the results the family had hoped for, Fox 5 Atlanta reported.
Angel was on-hand to photograph the event and superimposed Hart flying over the city.