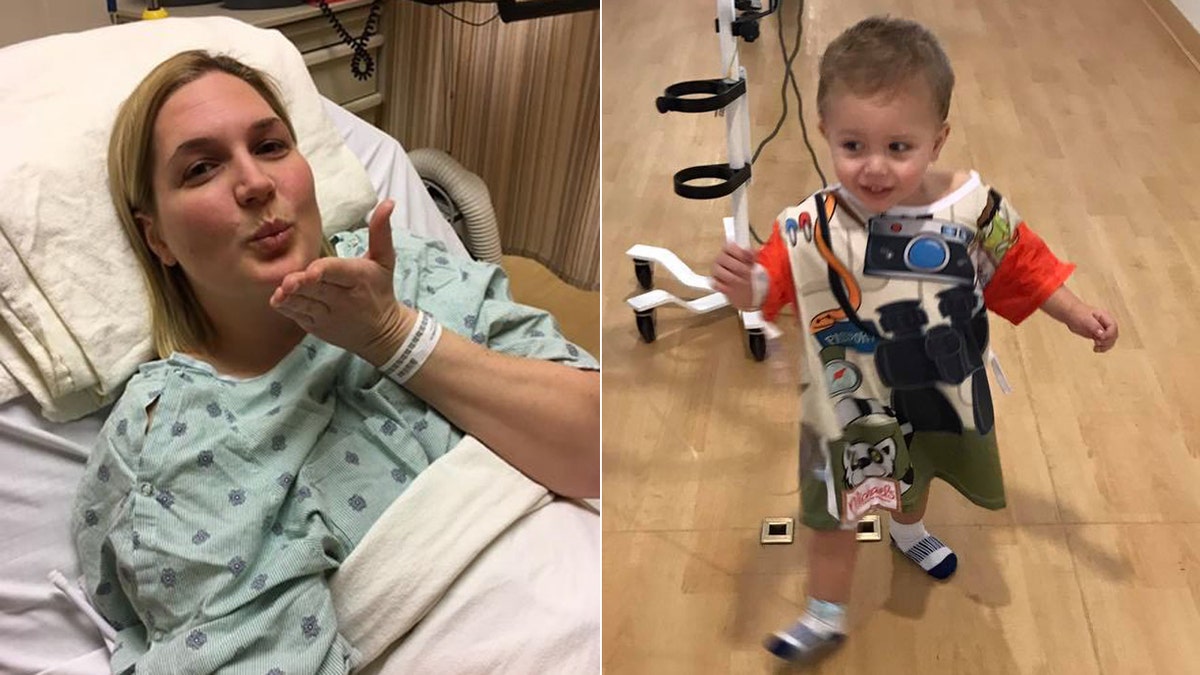 In 2013, Ryan Wagner was diagnosed with stage 4 colon cancer just one week after his wife Ashley learned that she was pregnant with their son. The Illinois couple created a Facebook page to keep friends and family informed about his health, never imagining that they'd need it two years later to find a kidney donor for their toddler son, Miles.
Miles had his first seizure at 8 weeks old, Ashley told ABC News. Doctors determined he was in kidney failure and diagnosed him with a rare genetic condition called primary hyperoxaluria. When it was determined that Miles would need both a liver and a kidney transplant, the Wagners turned back to their Facebook support group for help.
"It's kind of crazy how much strength we've gotten from their support [online] and they're complete strangers," Ashley told ABC News.
Miles received a liver from a deceased donor last January, but the family was still in search of a kidney.
"I put it out there," Ashley told ABC News.
Elizabeth Wolodkiewicz, a former high school classmate of the Wagners, saw the post and volunteered, ABC News reported. Wolodkiewicz was determined to be a match, and two underwent successful surgery Monday.
In a post on the Team Ryan Facebook page, Ashley thanked their family's growing group of supporters and the number of doctors and nurses who have cared for Miles.
"And lastly, gratitude to Abby, Miles's liver donor, and Liz, Miles's kidney donor. The feeling of relief that has radiated throughout our bodies today would not be possible without Abby and Liz," Ashley wrote in the Facebook post. "The bright, bright future that's in store for Miles would not be possible without his incredible organ donors. To be on the receiving end of organ donation not once but twice leaves me in awe, truly."